Shift Supervisor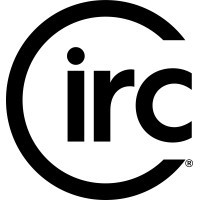 Circ
People & HR
Hingham, MA, USA
Posted on Friday, October 27, 2023
Circ's flexible technology is powering the clean closet and helping the fashion industry make monumental strides toward a truly circular eco-economy.
We've pioneered a technology that can recycle polycotton — what the majority of our clothes are made of — into reusable fibers. In essence: our process takes textile waste and turns them into materials that your most beloved fashion labels can use for tomorrow's clothes.
Circ is seeking a Shift Supervisor to join our growing Manufacturing team in Danville, Virginia. This individual will be required to perform a range of supervisory duties from scheduling and inventory management to machine and chemical process operations and safety training. This is a hands-on position that is critical to the business and at the forefront of Circ's innovative technology. If you are a team player who loves to build things and believes in operational excellence, come join our mission. We are looking for previous supervisory experience and willingness to work the night shift.
RESPONSIBILITIES
Supervise and lead a team of night shift technicians, including machine operators, sorters, and maintenance staff.
Provide guidance, training, and support to employees to set up and operate tools and machines according to instructions, specifications, and standard charts
Study blueprints, work orders, and other specifications to ensure the proper setup sequence is followed
Ensure all production processes run smoothly and troubleshoot any issues that may arise during the shift
Implement best practices to optimize the quality, performance and productivity of specific machines and operational processes and reduce waste
Enforce and promote safety procedures and policies to protect employees, equipment, and the environment.
Maintain accurate records of incoming and outgoing materials and monitor inventory levels and report shortages or excesses.
Maintain all records related to processes and chemicals used including Material Safety Data Sheets (MSDS) and equipment operation logs
Adhere to applicable EPA regulation and Conduct regular safety inspections, report incidents, and take corrective actions when necessary.
Plan and coordinate shift schedules to ensure adequate staffing for night shift operations.
Generate shift reports, documenting production, safety incidents, and any other relevant information.
Perform other related duties as assigned
BASIC QUALIFICATIONS
High school diploma or equivalent required; technical/vocational school diploma highly preferred
Proven experience in a supervisory or leadership role in a manufacturing or recycling environment.
Understanding of and the ability to abide by applicable OSHA and applicable environmental regulations
Strong judgment and dedication to safety practices
Ability to follow written instructions, diagrams, and blueprints, and maintain proper records
Thorough understanding of or the ability to quickly learn production equipment
Self-starter with energy and enthusiasm for solving challenges independently and with teammates
Must be willing to work a shift schedule
Must provide proof of COVID-19 vaccination
PREFERRED QUALIFICATIONS
Technical/vocational school diploma is a plus
Previous material processing experience desired
DIVERSITY, EQUITY, & INCLUSION AT CIRC
We believe an equitable and inclusive work environment and a diverse, empowered team are key to achieving our mission. We're looking for candidates who can expand our culture and challenge business as usual. We strive to foster an environment where all team members can bring their whole selves to work, by their own definition, and we strive to provide all candidates with an equitable and accessible recruitment process.
We provide equal employment opportunities to all team members and applicants for employment without regard to race, color, religion, sex, national origin, age, disability, sexual orientation, gender identity or expression, veteran status, or genetics.
In addition to federal law requirements, we comply with applicable state and local laws governing nondiscrimination in employment in every location in which the company has facilities.
This policy applies to all terms and conditions of employment, including recruiting, hiring, placement, promotion, termination, layoff, recall, transfer, leaves of absence, compensation and training.
If we can offer accommodations for you in the recruitment process, or if you have feedback on how to make our recruiting more equitable or accessible, please let us know!