Senior Project Manager - Business Development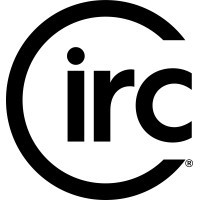 Circ
Sales & Business Development, Operations
Remote
Posted on Friday, November 10, 2023
Circ's flexible technology is powering the clean closet and helping the fashion industry make monumental strides toward a truly circular eco-economy.
We've pioneered a technology that can recycle polycotton — what the majority of our clothes are made of — into reusable fibers. In essence: our process takes textile waste and turns them into materials that your most beloved fashion labels can use for tomorrow's clothes.
We are seeking a highly motivated and experienced Senior Project Manager to join our Corporate Development team. As the Senior Project Manager, you will play a pivotal role in overseeing and managing various key aspects of our product development, collateral development, and brand launch initiatives. You will be responsible for creating and executing strategies that enhance our brand image, marketing, and communication efforts while also driving engagement with stakeholders. This role requires end-to-end brand launch experience, proficiency in creating dashboards for collections, launches, and CRM, and a strong focus on ensuring our brand is synonymous with sustainability, innovation, and style.
This is a remote position. Ideal candidates would be based on the east coast with close proximity to New York and willingness to travel for special events, exhibitions and conferences.
Key Responsibilities:
Product Development Logistics:
Collaborate with cross-functional teams, specifically our product development team, to manage the logistics of product launches, ensuring smooth and timely execution.
Work closely with supply chain partners, including mill partners, garment manufacturers, and brands to manage relationships and ensure smooth delivery of product to market.
Collateral Development & Launch:
Lead the development of launch collateral, including lookbooks, press kits, and promotional materials.
Work with designers, photographers, and content creators to create engaging and cohesive collateral.
Manage Launch Branding:
Develop and implement brand launch strategies to create a strong, sustainable, and innovative brand image.
Oversee the creation of branding elements, ensuring consistency and alignment with the brand's values.
Marketing and Communications:
Develop and execute marketing plans along with our marketing agency to promote our circular fashion products and brand initiatives.
Create and manage a comprehensive communication strategy that targets various stakeholders, including customers, partners, and the media.
Work with publications, venue, and partners to showcase our products and amplify our reach.
Streamline communication across various teams delivering product to market (both internal and external), and keeping Circ team educated about market traction.
Brand PR:
Partner with external PR partner to support relationships with media outlets, fashion influencers, and industry stakeholders to secure favorable brand coverage.
Partner with external PR partner to influence press releases and other PR materials to enhance brand visibility.
Special Exhibitions:
Plan and coordinate special exhibitions or events that showcase our circular fashion products and sustainability initiatives.
Ensure the success of exhibitions through effective project management and promotion.
Dashboard Management:
Develop and maintain a dashboard to track and analyze brand collections, launches, and customer relationship management (CRM) data.
Use data-driven insights to refine brand strategies and improve customer engagement.
Qualifications:
Bachelor's degree in Business, Marketing, Fashion, or a related field. MBA is a plus.
Proven experience in end-to-end brand launch management and product development logistics at an established or up and coming fashion brand is a must have for this position.
Strong project management skills, including budgeting, scheduling, and risk assessment.
Exceptional interpersonal and communication skills, both written and verbal.
Proficiency in creating and managing dashboards for data analysis.
A passion for sustainability and circular fashion, with knowledge of the industry's latest trends.
Creativity, innovation, and a strong understanding of brand development and marketing strategies.
Excellent organizational skills, attention to detail, and the ability to manage multiple projects simultaneously.
Experience working closely with senior leadership to translate abstract ideas into initiatives.
DIVERSITY, EQUITY, & INCLUSION AT CIRC
We believe an equitable and inclusive work environment and a diverse, empowered team are key to achieving our mission. We're looking for candidates who can expand our culture and challenge business as usual. We strive to foster an environment where all team members can bring their whole selves to work, by their own definition, and we strive to provide all candidates with an equitable and accessible recruitment process.
We provide equal employment opportunities to all team members and applicants for employment without regard to race, color, religion, sex, national origin, age, disability, sexual orientation, gender identity or expression, veteran status, or genetics.
In addition to federal law requirements, we comply with applicable state and local laws governing nondiscrimination in employment in every location in which the company has facilities.
This policy applies to all terms and conditions of employment, including recruiting, hiring, placement, promotion, termination, layoff, recall, transfer, leaves of absence, compensation and training.
If we can offer accommodations for you in the recruitment process, or if you have feedback on how to make our recruiting more equitable or accessible, please let us know!