Materials Engineer - Ceramics and Coatings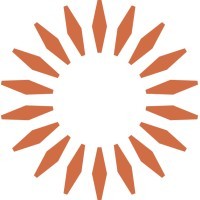 Commonwealth Fusion Systems
Somerville, MA, USA
Posted on Saturday, September 23, 2023
Commonwealth Fusion Systems (CFS) has the fastest, lowest cost path to commercial fusion energy.
CFS collaborates with MIT to leverage decades of research combined with groundbreaking new high-temperature superconducting (HTS) magnet technology. HTS magnets will enable compact fusion power plants that can be constructed faster and at lower cost. Our mission is to deploy these power plants to meet global decarbonization goals as fast as possible. To that end, CFS has assembled a team of leaders in tough tech, fusion science, and manufacturing with a track record of rapid execution. Supported by the world's leading investors, CFS is uniquely positioned to deliver limitless, clean, fusion power to combat climate change. To implement this plan, we are looking to add dedicated people to the team who treat people well, improve our work by adding multifaceted perspectives and new ways of solving problems, have achieved outstanding results through a range of pursuits, and have skills and experience related to this role.
The Materials Department at CFS supports design engineers, supply chain, and manufacturing by selecting materials, unambiguously defining materials and their properties, validating and measuring those materials and their properties, and conducting R&D to develop new materials and processes to enable fusion power deployment. The work is undertaken in support of delivering SPARC, the net energy tokamak under construction in Devens, MA, and ultimately in designing the ARC fusion power plant. These devices pose unique materials challenges including neutron fluxes produced by deuterium-tritium fusion, high heat loads, molten salt coolant systems, complex component topologies, high magnetic fields, and high cryogenic mechanical loads. To support this mission, the CFS Materials Department is seeking a Materials Engineer with expertise in engineering ceramics and coatings.
This team member will:
Translate performance requirements and failure modes into material property requirements and defining appropriate test methods
Collaborate with design and manufacturing engineers to approve or select materials and processing methods
Select and interpret applicable international materials standard specifications
Author materials standard specifications for fusion specific applications
Review, interpret, and report materials property data into version controlled database for engineering use
Design experiments to quickly learn critical materials properties in manufacturing relevant conditions
Coordinate with external experts to generate new property data on existing materials
Qualify supplier materials including reviewing test data and judging equivalence or adherence to various standard specifications
The ideal candidate will have most, if not all, of these requirements:
Bachelor's degree + 5 years experience
1 year of experience with engineering ceramics or coatings in a manufacturing environment
Process-structure-properties-performance fundamentals in engineering ceramics such as aluminum oxide, aluminum nitride, magnesium oxide, and silicon oxide
Knowledge of large surface area commercial coating processes and what applications are suitable for a given process
Agile project management and task execution
Fundamentals of electricity and magnetism
Strong problem solving skills, ability to approach new problems with creativity
Ability to work effectively in a multidisciplinary team of engineers, scientists, technical staff, and others
Familiarity with nuclear and plasma effects on material properties and performance an asset
Additional preferred experience and/or qualifications:
Experience making and justifying decisions in fast paced engineering settings
Authoring of materials standard specifications
Communicating with technical teams at vendors and suppliers
Taking under defined problems and driving them to a state of completion
Perform activities such as typing, standing, or sitting for extended periods of time
Dedication to safety to mitigate industrial hazards that may include heat, cold, noise, fumes, strong magnets, lead (Pb), high voltage, and cryogenics
Willingness to travel or work required nights/weekends/on-call occasionally
#LI-Hybrid
CFS team members thrive in a fast-paced, dynamic environment and have demonstrated exceptional results through a range of different pursuits. We all tightly align with our company values of integrity, execution, impact and self-critique. As we grow, we are looking to add talented people who are mission driven and bring diverse perspectives and new ways of solving problems.
At CFS, we deeply value diversity and are an equal opportunity employer by choice. We consider all qualified applicants equally for employment. We do not discriminate on the basis of race, color, national origin, ancestry, citizenship status, protected veteran status, religion, physical or mental disability, marital status, sex, sexual orientation, gender identity or expression, age, or any other basis protected by law, ordinance, or regulation.