Head of Digital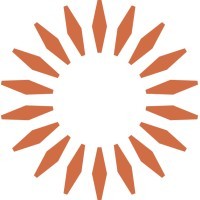 Commonwealth Fusion Systems
Administration
Devens, MA, USA
Posted on Tuesday, October 31, 2023
Commonwealth Fusion Systems seeks a sharp, strategic digital media leader to join our mission of enabling limitless clean energy.
As the Head of Digital reporting to the CMO, this is a highly visible role responsible for bringing our groundbreaking fusion technology to the world stage. In this role, you will oversee the company's presence online, including the web and social media. You will help the general public, industry insiders and investors, regulators and policy-makers, and the media understand what we do and why it's important.
Your authority will help reinforce CFS' position as a leading fusion energy startup guiding the world's understanding of what fusion is, what it offers, how it works, the challenges it faces, and CFS's achievements in overcoming those obstacles.
This team member will:
Profile Building: Elevate the CEO and other staff members as responsible, credible experts leading the fusion energy charge, including profiles and social media help
Editorial Calendar: Spotlight CFS research, technological or scientific advancements, academic papers, speeches, and other developments
Content Marketing: Create content including explainers, presentations, videos, background briefing materials, responses, and staff profiles
Social Strategy: Oversee the social media presence and strategy, including YouTube, Facebook, X/Twitter, TikTok, Instagram, Threads, Mastodon, and Bluesky
Web Strategy: Oversee the website, including explanatory content, executive team pages, press releases, blog posts, and SEO
MarTech Stack: Build a world-class "lite" MarTech stack for managing customers, investors, policymakers and other stakeholders as well as for social media management
G2: Attend industry events to gauge perceptions on issues like renewable energy, green tech, decarbonization, climate change
The ideal candidate will have most, if not all, of these requirements:
BA/BS degree in Marketing, Business or related field
10-15 years of digital marketing leadership experience in a tech or science-based organization
You convey complex technical topics in clear, compelling ways to both technical and non-technical audiences
You're an expert at online media and understand how to optimize for audience engagement
You have intellectual curiosity and can quickly grasp complex scientific subjects
You enjoy delving into the technical details of fusion technology
You are cool and calm under pressure
Strong leadership abilities and experience managing high-performance teams
Boston-based or able to be in Boston up to 50% of your time for the first 12 months
Additional preferred experience and/or qualifications:
Agency experience
Perform activities such as typing, standing, or sitting for extended periods of time
Work in a facility that contains industrial hazards including heat, cold, noise, fumes, strong magnets, lead (Pb), high voltage, high current, pressure systems, and cryogenics
Willingness to travel or work required nights/weekends/on-call occasionally
#LI-Hybrid