Vice President of Marketing & Communications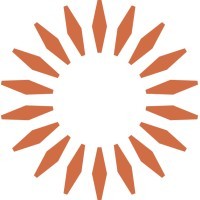 Commonwealth Fusion Systems
Marketing & Communications
Devens, MA, USA
Posted on Tuesday, October 31, 2023
Commonwealth Fusion Systems seeks a sharp, strategic marketing and communications leader to join our mission of enabling limitless clean energy.
As the VP of Marketing and Communications reporting to the CMO, this is a highly visible role responsible for bringing our groundbreaking fusion technology to the world stage. In this role, you will craft compelling messaging and differentiated positioning to drive broad comprehension of fusion's potential as a safe, sustainable power source. You will oversee the marketing and communications functions, building a nimble team to execute integrated initiatives across channels.
This role will be responsible for accelerating the growth of our global brand, managing our corporate reputation, and elevating CFS as a category-creator in clean, sustainable energy.
This team member will:
Company Narrative: Own the company narrative and be aggressive in capturing tailwinds from the global zeitgeist
CEO Communications: Develop a proactive, strategic approach to earned media placement and CEO communications
Issues & Crisis Management: Lead on building a rapid-response crisis communications team able to cover both issues management as well as crisis issues
Employee Communications: As the thought partner to the People team, build a comprehensive employee communications program to ensure consistent message delivery and comprehension across a fast-growing organization
Third-Party Influencers: Working with Product Marketing, Digital and Global Affairs, develop a third-party influencer campaign to identify, curate, manage and activate industry analysts, academics, and other key opinion leaders
Investor Relations: Working with Corp Dev, provide regular progress updates and milestones to existing and new investors
Metrics: Manage the right set of tools to capture quality of earned media coverage, message pull through and tonality and benchmark against the competition
Marketing & Planning: Build marketing strategies that accelerate CFS's growth and promote our fusion technology globally, work cross-functionally to align marketing plans with business goals and major milestones
Brand Strategy & Management: Architect brand building initiatives that bring our brand to life and reinforce our values and vision within the company and across wider society
Product Marketing: Craft razor sharp positioning and messaging that conveys segmentspecific customer value proposition and compelling storytelling
Research & Analysis: Conduct market research and competitive intelligence to understand target users, dynamic market and larger ecosystem in which we operate · ABM & Sales Enablement: Empower the Commercial team with precision messaging, content and collateral for strategic customer conversations
Employee Value Prop: Be the thought partner to the People team to develop a compelling, consistent, accessible employee value proposition
As we scale build, manage and mentor a nimble marketing team and develop systems and structures to support marketing excellence
The ideal candidate will have most, if not all, of these requirements:
BA/BS degree in Marketing/Communications, Journalism, Business or related field · Boston-based role
15+ years of marketing leadership and strategic communications experience in a tech or science-based organization
You convey complex technical topics in clear, compelling ways to both technical and non-technical audiences
Nothing scares you: you are cool and calm under pressure
You have intellectual curiosity and can quickly grasp complex scientific subjects
You enjoy delving into the technical details of fusion technology
Strong leadership abilities and experience managing high-performance teams
Additional preferred experience and/or qualifications:
Agency experience
Perform activities such as typing, standing, or sitting for extended periods of time
Work in a facility that contains industrial hazards including heat, cold, noise, fumes, strong magnets, lead (Pb), high voltage, high current, pressure systems, and cryogenics
Willingness to travel or work required nights/weekends/on-call occasionally
#LI-Hybrid