Senior Electrical Engineer - Motor Generator System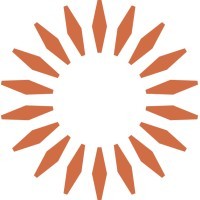 Commonwealth Fusion Systems
Other Engineering
Devens, MA, USA
Posted on Thursday, November 9, 2023
Commonwealth Fusion Systems (CFS) has the fastest, lowest cost path to commercial fusion energy.
CFS collaborates with MIT to leverage decades of research combined with groundbreaking new high-temperature superconducting (HTS) magnet technology. HTS magnets will enable compact fusion power plants that can be constructed faster and at lower cost. Our mission is to deploy these power plants to meet global decarbonization goals as fast as possible. To that end, CFS has assembled a team of leaders in tough tech, fusion science, and manufacturing with a track record of rapid execution. Supported by the world's leading investors, CFS is uniquely positioned to deliver limitless, clean, fusion power to combat climate change. To implement this plan, we are looking to add dedicated people to the team who treat people well, improve our work by adding multifaceted perspectives and new ways of solving problems, have achieved outstanding results through a range of pursuits, and have skills and experience related to this role.
Our goal is to deploy thousands of fusion power plants around the world. We need a highly motivated and experienced electrical engineer to help deliver our first fusion device, SPARC.
In this role, you will deliver the SPARC Motor-Generator (MG) System, an energy storage and grid-decoupling system used to drive the 800 MVA-peak SPARC pulsed power system from an approximately 10 MVA utility source. You will offer your expertise in electric machines, excitation systems, turbo-generators, drives and protection to lead design documentation and construction. You will reflect emergent needs in the SPARC program. You will oversee the relocation, refurbishment and upgrade of an existing generator from an operating power station to the SPARC site. You will simulate, specify and integrate a new drive system into the power train, and will oversee the construction and integration of one of the world's largest high-speed flywheel systems; together this drive and flywheel act as prime mover in lieu of a turbine. You will upgrade and/or modify the existing excitation system to operate at variable frequency with adequate response and stability to support the mission of downstream line-commutated and switch mode power conversion equipment serving tokamak magnet loads. You will work with protection engineers to select effective protective relaying strategies, noting that temporary overloads and harsh transient performance is expected in pulsed duty (~5% duty factor). You will oversee the design, construction, relocation, installation and commissioning of balance of plant systems. You will be responsible for bringing the SPARC pulsed power source to life.
You will demonstrate an aptitude for management of construction projects. You will develop and deliver work packages to the field and will coordinate their execution. You will manage relationships and information flow with 20+ selected vendors and subcontractors. You will offer input on applicable standards relevant to the design of power systems in an emergent industry. You will recommend upgrades or modifications to existing equipment, liaising with specialty experts and directing the same.
The SPARC power system is divided into two subsystems; the pulsed system and steady state system. The selected candidate will focus on the MG system which acts as the source for the pulsed power system. The pulsed power system is responsible for driving the SPARC tokamak magnet system loads and providing dynamic control of plasma. It consists of a 700 MVA, 22 kV synchronous machine source, energy storage and approximately 1000 MVA of installed power conversion equipment serving 20+ individually controlled loads. You will work with a team of 4-6 mid-senior level engineers, subconsultants and subcontractors to finalize design documentation, review submittals and provide adequate information to coordinate work performed by the constructor and electrical subcontractors in a timely manner.
The ideal candidate for this role will have 10+ years' experience with electrical power generation and project management for industrial plants, power generation facilities, utilities, or large scientific facilities such as particle accelerators or fusion devices. Successful candidates will demonstrate expert technical capability, and will have intimate familiarity with standard systems employed in industry. They will generate detailed designs utilizing an ecosystem of subcontractors and internal engineers. They will assess the adequacy of vendor-furnished materials for purposes of construction.
Broad experience is desired; aptitude in a combination of the following fields of electrical engineering is needed:
· Electric machines, rotating equipment and auxiliary systems including excitation, cooling and sealing/lubrication.
· Plant and machine maintenance in power generation facilities.
· Sufficient understanding of mechanical engineering analysis and design workflows in power generation to direct the work of mechanical engineers (e.g. rotordynamics, torsional studies, cooling, hydrogen systems, finite element studies), engaging supporting subcontractors as necessary to complete work.
· Electric drives and power conversion equipment, line-commutated and switch-mode converters.
· Medium Voltage AC distribution and DC distribution. Protective relaying and asset protection.
The selected candidate will demonstrate substantial experience delivering and integrating industrial power generation and distribution equipment across many projects. The candidate will be intimately familiar with the construction process. They will be highly organized and an excellent communicator; they will be responsible for prioritizing activities with vendors and trades on a challenging and active construction project.
This team member will:
Own and implement the SPARC pulsed power source, the Motor-Generator system
Detail simulation and analysis of the SPARC pulsed power system, in particular the MG system. Confirm adequate transient performance at the interface with the 21+ SPARC pulsed power converters
Analyze the MG system during temporary overload/pulsed duty
Modify and upgrade existing excitation equipment, machine control and protection
Implement reactive power and harmonic filtering equipment as necessary, whose necessity will be determined based on selected candidates detailed transient analysis
Direct and/or carry out detailed analysis of machine performance and proposed upgrades, e.g. through FEM/FEA
Produce and/or revise work packages and engineering specifications
Direct and oversee third-party integrators and subcontractors to complete installation and commissioning of the MG system
Review, comment, and approve engineering documentation (submittals)
Select, implement and potentially develop appropriate industry standards (IEEE, ANSI, IEC, etc.) for use on this project and the future fusion power plant ecosystem
Coordinate with local Authorities Having Jurisdiction; facilitate industry best-practices, namely with respect to electrical safety
The ideal candidate will have most, if not all, of these requirements:
BS Electrical Engineering
10+ years' experience with electrical power generation, upgrades and development in power plants, utilities, industrial plants, or large scientific facilities
Technical expertise with large turbo-generators and balance of plant systems
Substantial experience with simulation, design and upgrades of excitation systems
Experience in large construction projects, including design documentation and construction administration
Project Management and Construction Administration
Expertise in the design and operation of large turbogenerators
Proficiency in standard electrical power system transient analysis software (EMTP, PLECS, MATLAB/Simulink, etc)
Familiarity with the design and operation of phase-controlled rectifiers, switch-mode power converters and drives
Demonstrated ability to manage system installation within a complex, multidisciplinary construction project. Ability to interface with contractors, construction administrators, vendors and designers; knowledge of the construction process
Excellent written and verbal communication skills, ability to conduct design reviews and organize/present material to both expert and non-technical audiences
Additional experience and/or qualifications:
Pulsed power systems; electrical and mechanical transient analysis and/or design implications in complex power systems
Familiarity with GE ecosystem of control and excitation systems, MkVIe, Ex2100e, rotating excitation equal to Alterrex and similar.
Working knowledge of vibration monitoring systems, Bently-Nevada or similar
Expertise in short-duty overload conditions with substantial harmonic content
Expertise in machine construction, mechanical bracing and cooling mechanisms, ability to direct/oversee detailed modeling and novel modifications for pulsed duty
Balance of Plant; utility interconnection and coordination, low voltage distribution, management of AE and/or EPC consultants
Instrumentation and control systems.
Ability to occasionally lift up to 50 lbs
Perform activities such as typing and sitting for extended periods of time
Willingness to travel or work required nights/weekends/on-call occasionally
Work in a facility that contains industrial hazards including heat, cold, noise, fumes, strong magnets, lead (Pb), high voltage, high current, pressure systems, and cryogenics
#LI-Hybrid
CFS team members thrive in a fast-paced, dynamic environment and have demonstrated exceptional results through a range of different pursuits. We all tightly align with our company values of integrity, execution, impact and self-critique. As we grow, we are looking to add talented people who are mission driven and bring diverse perspectives and new ways of solving problems.
At CFS, we deeply value diversity and are an equal opportunity employer by choice. We consider all qualified applicants equally for employment. We do not discriminate on the basis of race, color, national origin, ancestry, citizenship status, protected veteran status, religion, physical or mental disability, marital status, sex, sexual orientation, gender identity or expression, age, or any other basis protected by law, ordinance, or regulation.