Open application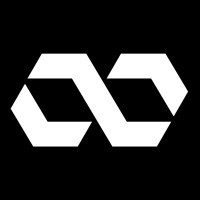 Dioxycle
Paris, France
Posted on Friday, July 28, 2023
Are you a fast mover looking to join a supportive team genuinely willing to help solve climate change? Do you think your skills would be useful to serve our mission? Send us your CV and share a bit more about yourself!
About Dioxycle
Dioxycle is pioneering breakthrough carbon utilization technologies that convert industrial emissions into sustainable chemicals with unprecedented energy and cost efficiency. By displacing fossil fuels for the production of key chemicals, Dioxycle has the potential to ultimately reduce over 800 million tons of CO2 per year, representing over 2% of the world's emissions.
Our team is innovating across chemical, mechanical and system engineering to turn carbon transformation into an economically feasible, industrial reality by developing a completely novel technological approach. Having completed our medium-scale Proof-of-Concept electrolyzer, we are now working towards a first-of-its-kind large-scale industrial prototype and are assembling key partnerships for future commercial roll-out.
We are supported by world-class funders including Lowercarbon Capital, Breakthrough Energy Ventures and Gigascale Capital and have raised $26M to date. We operate from two R&D centers in Europe and California.
Joining us now is an opportunity to play a fundamental role in the scale up of our transformative technology by working closely with our international founding team. If you are motivated by solving hard problems, meaningfully addressing climate change, and want to join the fastest growing industry of our generation, then this role may be for you!
Our Approach
We value diverse teams. We are an international team made up of various nationalities including American, English, French, Swiss, and are looking to expand our team as we scale up.
We have fun. We constantly strive to cultivate a great work atmosphere and genuinely enjoy the work we are doing and the people who we are working with. We value radical open-mindedness.
We take a people-first approach, and together we are on a continuous learning journey, and value team work and collaboration. We are all responsible for shaping the company culture and are seeking candidates who identify with our culture.
Highly competitive salary packages
Generous Employee Stock Ownership plans
State-of-the-art research tools and computational equipment
Health Insurance: Medical, dental, and vision coverage.
Retirement Plans: 401(k) (if US based), pension, or other retirement savings plans.
Ergonomic work stations