Senior Process Engineer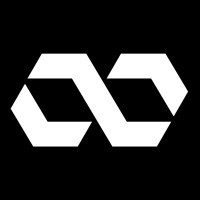 Dioxycle
Paris, France
Posted on Wednesday, October 18, 2023
About Dioxycle
Dioxycle is pioneering breakthrough carbon utilization technologies that convert industrial emissions into sustainable chemicals with unprecedented energy and cost efficiency. DIOXYCLE first targets ethylene, the world's most consumed organic chemical, widely used for the production of textile fibers, plastics, construction materials and furniture. With its unprecedented approach, Dioxycle scales the first sustainable technology with the potential to reach cost parity with fossil incentivizing fast adoption and decarbonization. By displacing fossil fuels for the production of key chemicals, Dioxycle has the potential to ultimately reduce over 800 million tons of CO2 per year, representing over 2% of the world's emissions.
Our team is innovating across chemical, mechanical and system engineering to turn carbon transformation into an economically feasible, industrial reality by developing a completely novel technological approach. Having completed our medium-scale Proof-of-Concept electrolyzer, we are now working towards a first-of-its-kind large-scale industrial prototype and are assembling key partnerships for future commercial roll-out.
We are supported by world-class funders including Lowercarbon Capital, Breakthrough Energy Ventures and Gigascale Capital and have raised $26M to date. We operate from two centers in Paris and California (so whether you are passionate about outdoors or good food/art scenes, we have a location for you to join!)
Your Mission
Dioxycle is seeking a highly talented and driven Process engineer to join our team at this pivotal phase of transition from R&D to industrial piloting. Partnering with our existing process team, you will contribute through the definition and review of various processes to the development of our fist-of-its-kind technology and our first industrial pilot. As such, your responsibilities will center around:
Process engineering
- Define PFDs (Process Flow Diagrams) and P&IDs (Piping and Instrumentation Diagrams) both from documented processes and leveraging your experience
- Develop process simulation files using specialized software for the planned process chain
- Draft requirement specification documents directed towards technology providers and/or engineering companies
- Benchmark current available process technologies that meet requirement specifications
- Engage with technology providers and establish collaborative partnerships
- Conduct experimental internal tests or collaborate with partners to evaluate third-party process technologies performance
- Introduce innovative strategies to continuously enhance process integration and increase energy efficiency
- Refine both energy efficiency and financial aspects (OPEX and CAPEX) of individual units and/or the entire process chain
Pilot development
- Contribute to the conceptualization, design, and development of our industrial carbon electrolyzer plant
- Collaborate with an engineering company from the feasibility, through concept development and FEED phase to detailed engineering stages.
- Participate in P&ID concept review, HAZOP study
- Oversee Factory Acceptance Testing (FAT) activities
- Contribute to pilot commissioning phase and iterative improvement
Skillset we are looking for
10+ years of experience in process engineering (expertise in electrolysis and/or CCU and/or gas & liquid separation encouraged)
High proficiency in P&ID (Piping & instrument Diagram) and PFD (Process Flow Diagrams) definition and review
Expertise in methods and tools for process engineering (Aspen HYSIS, etc.)
Extensive experience in liquid separation processes, including filtration techniques such as nanofiltration, diafiltration and pervaporation, distillation, liquid extraction
Knowledge in gas separation processes especially swing adsorption and membrane separation
Experience in HAZOP/HAZID reviews
Experience in demonstrator projects related to large-scale electrolysis is a PLUS
Strong network within the process engineering ecosystem
Proficiency in English, as it's the daily working language
Mindset we are looking for
Commitment to the mission and ambition
Irreproachable work ethic
Innovative spirit and problem-solving attitude
Anticipation capabilities
Safety and security awareness
Radical open-mindedness: no ego. Ideas first
You never let go when there is a problem worth solving.
What we have to offer
Unique journey: We are an early-stage company with a world-class team and a flat structure.
Impact: We are building a product that will have a real impact on the environment, and we hate bullsh*t.
People-first: We are self-improving whilst helping others grow. We are no-ego doers and we are all responsible for shaping the company.
International team: We are an international team made up of various nationalities including American, English, French, Swiss, and hopefully many more soon!
Fun: We constantly strive to cultivate a great work atmosphere and organize regular team events.
Top of market compensation packages including
Generous Employee Stock Ownership plans
Health Insurance: Medical, dental, and vision coverage
Ergonomic work stations & state-of-the-art equipment
Training program
Our process
A shortlist of candidates will be contacted.
An initial 45-min video call with one of our team members to discuss Dioxycle mission, get to know you, understand your career expectations, and answer your questions
One or two deep dive interviews including a presentation of your career, skillset, followed by questions, case studies with our team
A final on-site series of interview and opportunity to meet the team
A series of reference calls with provided contacts