Construction Project Manager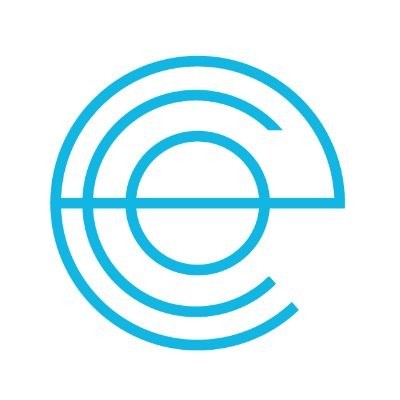 Ecocem Ireland
Operations
Los Angeles, CA, USA
Posted on Wednesday, September 13, 2023
The Role
Ecocem is shaping the future of low-carbon cement with ambitions to deliver a 50% cut in CO2 emissions from cement by 2030. We are recruiting an assertive and experienced Project Manager as we embark upon one of our biggest projects to date, the construction of our Terminal and Milling Operations at the Port of Los Angeles. This is a rare opportunity to assume responsibility for an end-to-end large scale construction project in a business that can change the world for the better.
You will be working in a high-performing, entrepreneurial, talent-focused and innovation driven business.
The successful candidate will function as Project Manager and local lead for a wide variety of project contributors including civil, mechanical and electrical contractors, POLA engineering and environmental, City of Los Angeles Department of Building and Safety (LADBS) and Los Angeles Department of Water and Power (LADWP). This position will require the successful candidate to utilize their expertise in engineering on related projects, including, but not limited to: industrial design; dry bulk material handling; supply chain modelling analysis; preparation of feasibility studies and master plans; preparation of engineering and construction plans, specifications and estimates; and coordination with regulatory agencies for project permitting.
This is a new role within the business, and it is critical to the success of Ecocem's growth strategy. The role will have the opportunity to be one of the first feet on the ground as Ecocem delivers on our ambition of breaking new markets in the US and, in so doing, will make a seismic impact to Ecocem's future, whilst being a key enabler of Ecocem's Mission and Vision. This role provides an excellent opportunity for a self-motivated and driven individual.
Responsibilities
Determine and define scope of work and deliverables
Predict resources needed to complete project
Collaborate with engineers, architects and relevant parties to determine the specifications of the project
Determine needed resources (manpower, equipment, and materials) from start to finish with attention to budgetary limitations
Plan all construction operations and schedule intermediate phases to ensure deadlines will be met
Obtain necessary permits, approvals, and other regulatory prerequisites from appropriate authorities
Draft and submit budget based on scope of work and resource requirements and manage costs in order to meet agreed budget
Negotiate contracts with external vendors to reach profitable agreements
Manage construction schedule and activities, in addition to issuing progress updates as needed regarding costs and timelines
Ensure work completed in compliance with all relevant building and safety codes
Select and manage subcontractor and supplier relationships
Coordinate efforts across entire project between architects, designers, engineers, and subcontractors
Required Experience and Qualifications
BSc in Civil Engineering, Mechanical Engineering, Industrial Engineering or Construction Engineering/Management
Experience with working with and to American Concrete Institute (ACI), American Society for Testing and Materials (ASTM) and California Department of Transportation (CalTrans) specifications an advantage
Experience of cement or mineral grinding plants an advantage
Understanding and experience of California and LA permitting process an advantage
7 – 10 years+ experience in project management within construction
Record of successful project management delivery in industrial setting
Reliable network or deep familiarity with California, especially southern California, cement, supply chain management and ready mixed concrete market
Strong AutoCAD skills (GIS is a plus but not required)
Technical memorandum and report writing skill
Ability to budget, schedule, negotiate, and control costs
High degree of familiarity with contract and subcontract documents, terms, and conditions
Proficient in Microsoft Office and general computer software
Demonstrated knowledge of construction, engineering, and architecture principles
Personal Attributes
Strong communicator with good commercial acumen
A strong coach mindset with an emphasis on goal achievement
Excellent verbal and written communication skills
Ability to make key judgments with confidence, but also do so quickly and with good reasoning and justification
Collaborative and values driven leadership style
Comfortable reading and understanding blueprints and drawings
Proven leadership and management skills in complex projects
What we offer
A competitive salary commensurate with experience
Medical, Dental, Vision, Disability and Life Insurance
Support for continuing education and training opportunities
Paid Time Off (PTO)/Holiday Pay
401k and Employee Stock Ownership Program (ESOP)
Performance related bonus
Hybrid working
An environment which recognises talent and enables it to flourish
The opportunity to shape Ecocem's US operations
Career making learning and development opportunities
To apply please send an up to date CV: jdolan@ecocemglobal.com