Business Analyst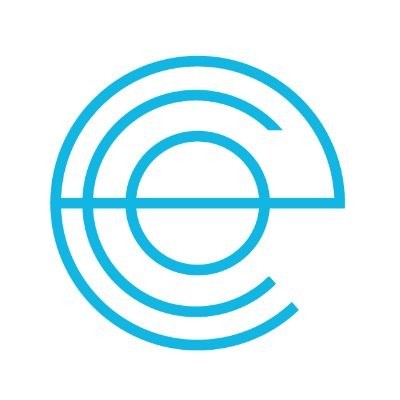 Ecocem Ireland
IT, Sales & Business Development
Los Angeles, CA, USA
Posted on Wednesday, September 13, 2023
The Role
Ecocem is shaping the future of low carbon cement with ambitions to deliver a 50% cut in CO2 emissions from cement by 2030. We are looking for a driven and ambitious Business Analyst as we embark upon one of our biggest projects to date, the construction of our Terminal and Milling Operations at the Port of Los Angeles. This is a rare opportunity to join a business that can change the world for the better.
You will be working in a high-performing, entrepreneurial, talent-focused and innovation driven business.
This is a new role within the business, and it is critical to the success of Ecocem's growth strategy. The role will have the opportunity to be one of the first feet on the ground as Ecocem delivers on our ambition of breaking new markets in the US and, in so doing, will make a seismic impact to Ecocem's future, whilst being a key enabler of Ecocem's Mission & Vision. This role will involve helping Ecocem manage, change, and plan in line with our ambitions and goals. It is a role for an ambitious, creative, and hardworking individual, and while it is a demanding, fast-paced role, it will be hugely rewarding.
Responsibilities
Perform analyses on moderately complex data models in support of business decision making and strategy development.
Extract data from enterprise databases, government agencies, trade associations, think tanks, subscription databases, and internet research.
Integrate and reconcile data from a variety of sources into Excel databases to create ad-hoc and organizational reports.
Communicate and collaborate with team members from multiple cultures, countries and time zones across the organization gathering information and exchanging ideas.
Provide clear communication and progress updates to internal and external stakeholders.
Support Director in the preparation of presentations for internal and external meetings.
Serve as the organization's liaison to promote and represent the organization and brand as a socially responsible force in the local Wilmington and San Pedro communities.
Actively engage in community organizations to develop and expand relationships.
Assist with the coordination of local outreach events.
Required Experience and Qualifications
Bachelor of Science in Business, Finance, Economics, Accounting, Industrial Distribution, Engineering, or related discipline.
2-5 years of relevant experience required.
Ability to interpret complex business documents for reports.
Excellent analytical and quantitative skills.
Ability to recognize issues, present solutions, and implement action plans.
Ability to readily adapt to changing business conditions and ambiguity.
Ability to manage and prioritize deliverables for multiple projects at a time.
Excellent information technology capability, including a high level of proficiency in Microsoft Office products (particularly Excel, Outlook, Word, PowerPoint).
Strong communication and presentation skills; verbal and written.
High level of accuracy with strong attention to detail.
Personal Attributes
Demonstrable interest and understanding of low carbon cement technologies.
Problem-solving and analytical thinking to get to the root of an issue.
A capacity to accurately assess and understand the impact of change.
Conflict resolution and negotiation skills.
Willingness to ask important and relevant questions.
Interpersonal skills, not only to work with colleagues but also to build and maintain a relationship with stakeholders.
Ability to work independently and collaboratively in a team.
What We Offer
A competitive salary commensurate with experience.
Medical, Dental, Vision, Disability and Life Insurance.
Support for continuing education and training opportunities.
Paid Time Off (PTO)/Holiday Pay.
401k.
Hybrid working.
An environment which recognises talent and enables it to flourish.
The opportunity to shape Ecocem's US operations.
Career making learning & development opportunities.
To apply please send an up to date CV: jdolan@ecocemglobal.com