Membrane Researcher (Hydrogen sector)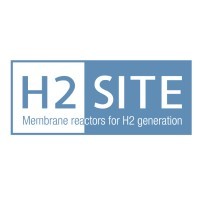 H2SITE
Bilbao, Biscay, Spain
Posted on Wednesday, September 6, 2023
About H2SITE:
H2SITE is a company that believes in European reindustrialization, created after 15 years of R&D with top European research entities to develop a breakthrough technology.
We have built a membrane factory that is unique in the world, where we manufacture our units that provide solutions for the hydrogen transport problem.
For our development we rely on the local industrial ecosystem and top-level international investors.
We have developed a technology of membrane reactors for the separation and production of hydrogen in situ from different feedstocks, such as ammonia, methanol, formic acid, syngas from waste…
The Opportunity:
As a Membrane Researcher, you'll get to:
Mission:
Carry out the R&D plan stablished by H2SITE to improve hydrogen membrane separation performance and their fabrication process.
Help with membrane integration in commercial membrane integrated reactors.
Functions:
Carry out control tests from membrane manufacturing line (thickness, permeation, composition…).
Pursue new ideas to solve H2SITE's challenges and strengthen company's intellectual property.
Guide and help membrane manufacturing line to achieve quality standards and production goals, solving any kind of problem arising from manufacturing process.
Help with annual budget definition to achieve R&D plan.
Collaborate with public funding projects proposals and carry out the technical scope within them (either within European, national and/or local programs).
Responsible of H2SITE's laboratory at Bilbao's plant, in terms of health and safety (manage equipment calibration, verification, maintenance…)
Develop membrane sealing configuration improvements able to meet quality requirements in terms of lifespan and H2% purity.
Help and manage in-house membrane integration in membrane reactors.
Failure analysis of membranes at their end of life.
Develop new projects and training initiatives and optimize existing actions when necessary.
Carry out membrane performance characterization under performance conditions (single gas, mixed gas, contaminants evaluation…)
Competitor analysis (test hydrogen separation membrane and compare with H2SITE's).
Collaborate with other H2SITE's employees to grow their knowledge.
What you'll need to succeed:
PhD on Chemical Engineering / Material Engineering or similar degree.
Master in Membranes / material engineering / membrane science is highly valuable.
+5 years in membrane development.
Experience in phyco-chemical characterization.
Advanced knowledge in surface deposition technologies, gas separation technologies and membrane materials.
Great analytical and decision-making skills.
Fluent in English and Spanish (oral and written).
You're a doer, a team player and you're comfortable working in a constantly changing start-up environment.
What we offer:
Unique R&D project focused on fighting against climate change.
Be part of a talented and welcoming team.
Flexibility & Autonomy.
Competitive salary package.
#Hydrogen #R&D #Membranes #H2 #Bilbao