Commissioning Manager (Hydrogen)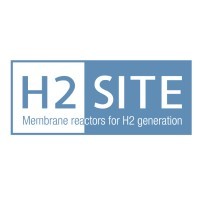 H2SITE
Bilbao, Biscay, Spain
Posted on Wednesday, September 6, 2023
About H2SITE:
H2SITE is a company that believes in European reindustrialization, created after 15 years of R&D with top European research entities to develop a breakthrough technology.
We have built a membrane factory that is unique in the world, where we manufacture our units that provide solutions for the hydrogen transport problem.
For our development we rely on the local industrial ecosystem and top-level international investors.
We have developed a technology of membrane reactors for the separation and production of hydrogen in situ from different feedstocks, such as ammonia, methanol, formic acid, syngas from waste…
The Opportunity:
As an Commissioning Manager, you'll get to:
Lead technical teams for FATs and SATs in Europe.
Design preventive maintenance plan for H2SITE's reactors to maximize availability.
Design data analysis and remote-control strategy to improve the reactors.
Coordinate with membrane manufacturing team to ensure replacement activities can be done adequately.
Lead operations and maintenance teams and plan their activities for the projects ongoing (FAT, SAT, etc).
Contribute to reactor design optimization thanks to operational feedback.
What you'll need to succeed:
5 – 10 years' experience in commissioning assets (compressors, gas skids, CHPs, engines…) and planning installation / O&M activities.
Engineering background
Experience in leading commissioning teams,
Experience with industrial gases (H2, biogas, ammonia, methanol…).
Experience with project management and control of small installation / maintenance teams.
Available for travel for startup campaigns in Europe
You're a doer, comfortable working in a constantly changing start-up environment.
Team player.
Fluent in English and Spanish (oral and written).
What we offer:
Unique R&D project focused on fighting against climate change.
Be part of a talented and welcoming team.
Flexibility & Autonomy.
Competitive salary package.
#hydrogen #operations # commissioning #H2 #FAT #SAT