QHSE Manager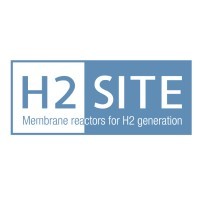 H2SITE
Basque Country, Spain
Posted on Friday, October 13, 2023
About H2SITE:
H2SITE is a company that believes in European reindustrialization, created after 15 years of R&D with top European research entities to develop a breakthrough technology.
We have built a membrane factory that is unique in the world, where we manufacture our units that provide solutions for the hydrogen transport problem.
For our development we rely on the local industrial ecosystem and top-level international investors.
We have developed a technology of membrane reactors for the separation and production of hydrogen in situ from different feedstocks, such as ammonia, methanol, formic acid, syngas from waste…
The Opportunity:
As H2SITE's QHSE Manager, you'll get to:
Lead QHSE responsibilities for the entire organization and in all workplaces.
Ensure a safe work environment for all employees, contractors and visitors.
Raise awareness among employees of occupational hazards and lead company's H&S policies.
Coordinate with occupational health and safety service.
Deploy, review and update labour risks assessment.
Lead the investigation of incidents and accidents to determine the root cause.
Prepare and maintain quality and environmental plans as well as associated documentation.
Communicate and train employees in any required safety skills.
Guarantee the organization complies with all current quality, environment, health and safety regulations and procedures.
Be responsible for the plant's waste management.
What you'll need to succeed:
Minimum 5 years' experience in similar positions leading QHSE duties.
Engineering Degree (Chemical, Industrial or similar).
Superior Occupational Health and Safety Degree (minimum 3 specialities).
Experience in Chemical and / or heavy industry will be very valuable.
Master in QHSE (valuable).
An in-depth understanding of EU H&S legislation.
Knowledge of ISO 9001, ISO 14001 and ISO 45001 regulations.
Previous experience with ammonia and / or other hazardous liquids.
You're a doer, comfortable working in a constantly changing start-up environment.
Team player.
Fluent English (verbal and written).
What we offer:
Unique R&D project focused on fighting against climate change.
Be part of a talented and welcoming team.
Flexibility & Autonomy.
Competitive salary package.
Other info:
Position based in H2SITE facilities in Bilbao, Basque Country (Spain).
#Hydrogen #H&S #Quality #Environment #QHSE #H2 #Bilbao