Start-up Technician (Hydrogen)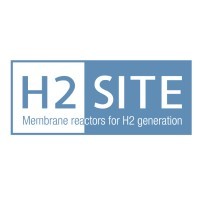 H2SITE
Bilbao, Biscay, Spain
Posted on Sunday, November 12, 2023
About H2SITE:
H2SITE is a company that believes in European reindustrialization, created after 15 years of R&D with top European research entities to develop a breakthrough technology.
We have built a membrane factory that is unique in the world, where we manufacture our units that provide solutions for the hydrogen transport problem.
For our development we rely on the local industrial ecosystem and top-level international investors.
We have developed a technology of membrane reactors for the separation and production of hydrogen in situ from different feedstocks, such as ammonia, methanol, formic acid, syngas from waste…
The Opportunity:
As a Start-up Technician, you'll get to:
Mission
Commission and operation the H2 generation units targeting H2 capacity, H2 purity and system availability.
Functions:
Carry out the FAT of the different units at the facilities of H2SITE in Bilbao
Carry out the SAT of the different units at client´s facilities.
Be responsible of data acquisition and initial data interpretation.
Prepare operational lookbacks and commissioning reports.
Execute the testing protocol prepared by engineering team.
Supervise the activities of subcontracts that are working at the facilities of H2SITE in the H2 generation systems.
Be responsible of the purchase of items that are needed for the maintenance of the H2 generation systems.
Identify improvements needed in the units, and to assign the corrective actions to the maintenance technician.
Identify and communicate to HSQE manager any hazardous situations, as well as preventive measures to avoid them.
Support QHSE policies and programs development.
Report unsafe conditions and adverse environmental events.
What you'll need to succeed:
2+ years of relevant work experience on production processes.
Engineering degree (mechanical, electrical, chemical or similar).
Energy sector or related experience.
Autonomous and result driven.
Solid understanding of Data Analysis.
Strong team player, highly motivated and willing to provide help where needed to ensure the success of the team.
You're a doer, comfortable working in a constantly changing start-up environment.
Excellent verbal and written communication skills in Spanish.
B2 level in English.
What we offer:
Unique R&D project focused on fighting against climate change.
Be part of a talented and welcoming team.
Flexibility & Autonomy.
Competitive salary package.
#Hydrogen #Operations #StartUp #H2 #Bilbao