Senior Research Scientist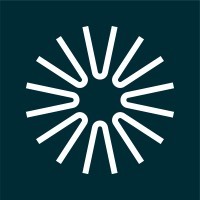 Heirloom
Brisbane, CA, USA
Posted on Thursday, February 2, 2023
All across the world, from the azure pools of Turkey and Oman to the travertine terraces of Yellowstone, our planet quietly pulls carbon dioxide from the air and turns it to stone. For eons, Earth has relied on this process to balance its carbon cycle. What if it could be harnessed? What if we could do it faster, in larger quantities, and at a low enough cost to make it an effective tool in the fight against climate change?
At Heirloom, we are turning that into reality. We use the natural carbon capture properties of abundant minerals to pull CO2 from the air, and store it permanently underground. We come to work every day to slow climate change, and are united behind a single, common goal - to remove 1 billion tons of CO2 from the sky by 2035, and to not stop before we get there.
We bring together the precise recipe of science, technology, know-how, and strategy necessary to make low cost, high quality carbon removal a reality. If we're successful, we will directly mitigate climate change, build a world we can proudly hand over to our children and grandchildren, and catalyze an industry that will rival the largest the world has ever seen. If you want to change the planet, come join us.
Our Commitment to Diversity, Equity, and Inclusion
Heirloom is committed to diversity and building an equitable and inclusive environment for people of all backgrounds and experiences. We believe wholeheartedly that building a diverse company is critical to Heirloom's success. We especially encourage members of traditionally underrepresented communities to apply, including women, people of color, LGBTQ+ people, veterans, and people with disabilities.
As a part of our research team, you will work towards understanding and characterizing the process of mineral carbonation and/or regeneration of our materials. Examination will include deciphering kinetics over a variety of reaction environments while testing different concepts and methods for our cycling process. You will share and drive exploratory research and development phases as well as translate key carbonation and regeneration concepts into metrics for hardware development. Your work has the potential to directly shape our fight against climate change.
What You Will Do
Design experiments to characterize formation and decomposition kinetics of carbonates in different reaction environments, working directly with a team of scientists and engineers.
Expand possibilities of our process to new feedstocks and in new environments.
Study and enhance the carbonation and regeneration process of carbonate minerals by optimizing our proprietary techniques and developing new ones.
Construct geochemical and geophysical frameworks of the scientific truth underlying our process.
Develop and validate phenomenological, kinetic, and reactor models.
Design and perform analytical testing using a variety of methodologies to assess carbonation and/or regeneration performance.
Use experimental results to develop and communicate key metrics for process and hardware development.
Fundamental design and experimentation on novel reactor systems.
Collect, interpret, and analyze data, compile results, and prepare reports.
Work as a part of a team of world-class scientists and engineers to execute on our development plans, with an urgency rooted in the importance of our mission.
What You Will Bring
5+ years of relevant research experience within a laboratory environment, and an advanced degree in either Science (Geochemistry, Geology, Chemistry, Physics, Electrochemistry, or related field), Engineering/Applied Science (Chemical, Process, Materials Engineering, or related field), or equivalent practical experience
Expertise in mineral decomposition kinetics
Expertise in particle morphology characterization
Extensive experience working in a lab environment (3+ years)
Deep understanding of reaction mechanisms
Experience designing and autonomously executing experiments
Experience with designing lab-scale experimental setups
Robust data analysis abilities (statistical analysis)
Phenomenological modeling (e.g., transport, reactions)
Working knowledge of materials characterization techniques (including surface characterization and reactivity analyses)
Intellectually flexible (brainstorming aficionado)
Proficient to excellent in Python
Detail-oriented
Team player
Self motivated
Nice to Have Skills
Experience designing and operating novel reactors
Expertise in carbonate geochemical systems
Understanding of and experience with carbon mineralization (carbonation) and/or calcination technologies
Expertise in electrochemistry or electrochemical systems
Experience setting up data acquisition systems
Our Principles
Radical Honesty means we are open, transparent, and inclusive in everything we do. We aren't scared to challenge each other, but bring clear motives and our best intentions when we do.
Persistent Optimism means we carry an infinite amount of optimistic energy with us on our journey, constantly chipping away at what may seem insurmountable.
Continual Discovery means we maximize our learning rate. Compounding knowledge is our key to victory - we continuously hone our crafts, seek the fastest paths to new learning, and are quick to absorb new knowledge.
Perks and Benefits
Covered health, dental and vision. Health, dental and vision insurance covered by Heirloom.
Generous parental leave. 16 weeks paid leave for all Heirloom employees, regardless of primary/secondary caregiver status.
Generous stock options
Flexible time off. Flexible PTO for exempt (salaried) employees & 120 hours for full time non-exempt (hourly) employees.
Stay healthy. Monthly health and wellness reimbursement.
Learn on the job. Robust annual education and conference budget, including airfare and hotel costs.
Why you should join Heirloom
We are solving the engineering problem of our generation. Climate change is an existential threat, and we need as many of the world's motivated minds as possible to help. There is no greater challenge or opportunity than fighting climate change.
We have done this before. We have done this before. We're engineers, scientists, and concerned humans from a variety of backgrounds and experiences who are pooling our knowledge and skills to collectively build a more equitable, prosperous future for all.
We are a united, resilient, and optimistic bunch. We are all here for the same reason - to slow climate change. We recognize the magnitude of the challenge ahead of us, and believe we can solve it. We can see a hopeful future where we eventually reverse climate change. It won't be easy, but we won't quit.
We are backed by the best climate partners in the world. We're well funded by investors from Breakthrough Energy Ventures, Ahren Innovation Capital, Carbon Direct, Microsoft, Lowercarbon Capital, ARPA-e and the National Science Foundation. Our early customers include Stripe, Shopify, and Klarna, and we're building durable partnerships that enable us to tackle this decades-long problem.
Target compensation for this role is between $125,000 and $170,000 depending on level and experience.