Sr. Manager/Director of Accounting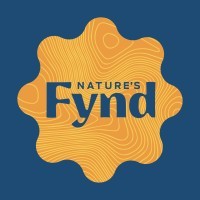 Nature's Fynd
Accounting & Finance
Chicago, IL, USA
Posted on Thursday, March 30, 2023
Nature's Fynd is a groundbreaking food tech company born out of NASA-supported research on extremophiles in the geothermal pools of Yellowstone National Park. Our novel fermentation technology produces a sustainable source of complete protein using only a fraction of the resources required by traditional agriculture. As the challenge to feed the world's expanding population grows, our mission is to create amazing foods and materials that provide sustainable choices and nurture the planet.
We're looking for passionate, driven, and ambitious people to join our fast-growing team.
The Sr. Manager/Director of Accounting will be responsible for overseeing and managing all aspects of the accounting department. This position will report directly to the Sr. Director, Finance & Operations and work closely with other senior leaders within the organization.
Responsibilities:
Design, build, and lead the accounting function, providing regular analysis of key financial metrics, and supporting short-term and long-term forecasting efforts necessary to achieve the Company's goals and objectives
Lead and own preparation and delivery of monthly, quarterly, and annual financial reports, delivered with in-depth analysis to management and investors
In conjunction with FP&A, oversee the analysis of financial results, including cash flow, balance sheet, budget management, and variance analysis to highlight critical business trends and drive informed decision making
Build scalable infrastructure around core operations, including full life-cycle accounting and operations from cost accounting, to billing and AR
Design and implement project based financial metrics, including R&D, IP, and manufacturing CapEx, to guide investment decisions
Identify and implement technology solutions to improve efficiency, accuracy, and timeliness of information across integrated functions
Create and document control structure for rapidly growing organization
Oversee the day-to-day operations of the accounting department, including accounts payable, accounts receivable, general ledger, payroll, and financial reporting
Work with management team in compiling annual budgets and finalizing budget reporting
Oversee and manage all federal, state, and local taxes, including management of long-term tax planning in coordination with external tax professionals
Qualifications:
Bachelor's or Master's degree in Accounting or Finance
CPA certification required
10+ years of relevant accounting experience, with at least 5 years in a leadership role
Strong knowledge of GAAP and other accounting principles and regulations
Experience managing and mentoring a team of accounting professionals
Excellent analytical, problem-solving, and communication skills
Ability to prioritize and manage multiple projects simultaneously
Experience with startup or high-growth companies preferred
Benefits:
Participation in Employee Stock Ownership Program
100% paid employee benefits (medical, dental, vision)
Generous Parental leave policy
Opportunity to join a company with an aggressive growth trajectory that will revolutionize multiple industries
Engaging and dynamic work culture full of innovation and collaboration with your fellow Fynders
Commitment To Equity, Diversity, Inclusion, And Belonging:
Nature's Fynd views equity, diversity, inclusion, and belonging as the pathway to achieving inclusive excellence and fostering a culture where everyone can thrive. We strive to create a community that draws upon the widest possible pool of talent to unify excellence and diversity while fully embracing individuals from varied backgrounds, cultures, races, identities, life experiences, perspectives, beliefs, and values
EEO Statement:
We are an equal opportunity employer and all qualified applicants will receive consideration for employment without regard to race, color, religion, sex, national origin, disability status, protected veteran status, gender identity, sexual orientation, pregnancy and pregnancy-related conditions, or any other characteristic protected by law