Intellectual Property Counsel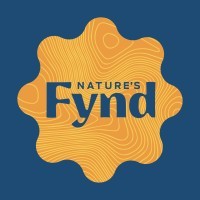 Nature's Fynd
Legal
Chicago, IL, USA
Posted on Tuesday, April 25, 2023
Nature's Fynd is a groundbreaking food tech company born out of NASA-supported research on extremophiles in the geothermal pools of Yellowstone National Park. Our novel fermentation technology produces a sustainable source of complete protein using only a fraction of the resources required by traditional agriculture. As the challenge to feed the world's expanding population grows, our mission is to create amazing foods and materials that provide sustainable choices and nurture the planet.
We're looking for passionate, driven, and ambitious people to join our fast-growing team.
Nature's Fynd is looking to add a dynamic, business-oriented Intellectual Property Attorney who thrives in a start-up environment and has a successful track record of building and protecting an IP portfolio for a fast-growing technology company.
Reporting directly to the General Counsel and based in Chicago (or remote with regular travel to Chicago), the Intellectual Property Counsel will work with the executive team to co-create an IP strategy that will help us grow and scale both the company and the Intellectual Property function.
You'll have a once in a lifetime opportunity to join a startup who has already developed a consumer product and is scaling new-to-the world technology that has the potential to provide sustainable protein to the world.
What You Will Get To Do:
Develop IP strategy for the organization with other key decision markers
Direct patent portfolio development
Monitor the active competitive patent landscape in which we exist
Manage patent office proceedings
Negotiate intellectual property-related aspects of agreements
Oversee trade secret protection and
Lead intellectual property-related diligence efforts and various tech transactions
Your Attributes:
Dynamic, nimble, and adaptable to rapid change. You will lead large scale and rapid people, operational, technological, and cultural change for the company as a whole
Both strategic and able to roll up your sleeves and dig into tactical work as well. Keep in mind that this is a build opportunity so you'll be both leading and doing a lot of the initial work
An expert in all things Intellectual Property related, and also have strong business acumen
The Detailed Requirements:
Develop the Company's patent portfolio, including proactively identifying patentable subject matter of strategic value and working closely with multiple research teams and outside counsel to prepare, file, and prosecute patent applications in the United States and broadly throughout the world
Develop and maintain an in-depth understanding of the IP landscape of the industries and technologies in which we operate to understand freedom-to-operate risks and landscape opportunities
Review and assist in the drafting and/or negotiation of nondisclosure, research, license, material transfer, joint development, contract work and other agreements involving the use, transfer, or ownership of intellectual property
Advise the executive leadership team on IP-related activities, issues and opportunities, including at quarterly IP Committee review meetings
Train and assist internal client groups (scientific, applications development and production staff) on IP awareness, IP development protocols and fostering an understanding of IP implications within the company
Provide IP due diligence and landscape interpretation for strategic and corporate development activities
Provide patentability, freedom-to-operate, infringement, and validity analyses
Provide support for adversarial proceedings involving company technology or products, including IP litigation, oppositions, and/or post-grant proceedings both domestically and in foreign jurisdictions
Develop a deep knowledge of the Company's existing and planned research and development programs, production methodologies, business activities, emerging opportunities and product candidates in the context of competitor activities, industry trends, best practices, laws, and regulations affecting IP
Your Profile:
A minimum of 7 years relevant professional experience in a law firm and/or in-house setting, with experience in the life sciences, chemical engineering and/or biotechnology industry highly preferred
Significant biological and/or chemical-based patent preparation and prosecution experience, including familiarity with both domestic and foreign laws, regulations, and practices
Experience in developing IP strategies for product life cycle management
Ability to approach IP creation and protection with a strategic mindset by anticipating future business, competitive and legal risks and opportunities and offering creative solutions
Experience in drafting and negotiating IP terms in business transactions required
Experience with collaborations, consortia, and license agreements is preferred
Having the business acumen to identify and implement IP assets to support business objectives
Ability to manage outside counsel and other external resources for the efficient delivery of quality work products of good value
Ability to communicate effectively, both orally and in writing
Flexibility, willingness, and ability to take on diverse tasks in multiple disciplines
Ability to facilitate and contribute to collaborative decision-making processes and work effectively on cross-functional teams
A Juris Doctorate from an accredited law school
A technical degree in a scientific discipline, preferably biotechnology, material science, chemistry, physics or mycology
Admission to practice before the U.S. Patent Office and a state bar
Willingness to relocate to Chicago, IL preferred
Benefits:
Participation in Employee Stock Ownership Program
100% paid employee benefits
Ability to join a mission driven company with an aggressive growth trajectory that will revolutionize multiple industries
Commitment To Equity, Diversity, Inclusion, And Belonging:
Nature's Fynd views equity, diversity, inclusion, and belonging as the pathway to achieving inclusive excellence and fostering a culture where everyone can thrive. We strive to create a community that draws upon the widest possible pool of talent to unify excellence and diversity while fully embracing individuals from varied backgrounds, cultures, races, identities, life experiences, perspectives, beliefs, and values
EEO Statement:
We are an equal opportunity employer and all qualified applicants will receive consideration for employment without regard to race, color, religion, sex, national origin, disability status, protected veteran status, gender identity, sexual orientation, pregnancy and pregnancy-related conditions, or any other characteristic protected by law