Pilot Plant Technician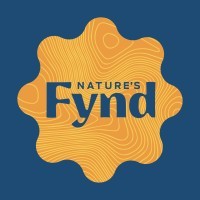 Nature's Fynd
Operations
Chicago, IL, USA
Posted on Saturday, May 13, 2023
Nature's Fynd is a groundbreaking food tech company born out of NASA-supported research on extremophiles in the geothermal pools of Yellowstone National Park. Our novel fermentation technology produces a sustainable source of complete protein using only a fraction of the resources required by traditional agriculture. As the challenge to feed the world's expanding population grows, our mission is to create amazing foods and materials that provide sustainable choices and nurture the planet.
We're looking for passionate, driven, and ambitious people to join our fast-growing team.
As a Pilot Plant Technician at Nature's Fynd, you will be a key member of the Pilot Plant
team. You will be a resource to help operate and understand the equipment within the Pilot facility.
You will be responsible for operating several pieces of Pilot Plant equipment, basic preventative
maintenance, and SOP generation. The Pilot Plant Technician will also be the resident expert in how
pieces of equipment operate, and they will be able to train and direct other employees on how to
safely run the equipment on site. You will work closely with engineers and scientists to develop
procedures in order to run experiments.
Duties & Responsibilities:
Work with scientists and engineers to execute experiments and physically operate the equipment within the given parameters and experimental guidelines
Serve as a technical subject matter expert on running the Pilot Plant equipment
Generate and update SOP's for equipment in order to run and communicate how to run the equipment appropriately
Train other Pilot Plant employees on how to safely operate larger Pilot pieces of equipment; larger fermentors, downstream pasteurizers, spray dryers, centrifuges, etc
Help maintain the organization and cleanliness of the Pilot area
Help maintenance with the preventative maintenance program for the Pilot Plant
Work with maintenance to coordinate and schedule complicated PM's on large Pilot equipment, perform small PM's and maintenance on Pilot equipment
Role Requirements:
3+ years in manufacturing experience
Experience with manufacturing, operating manufacturing equipment
Ability to perform basic maintenance tasks
Preferred Qualifications:
Knowledge of fermentation, pasteurization, centrifugation, spray dryer, pump, and general manufacturing operations
Knowledge of preventative maintenance systems
Knowledge of process instrumentation, monitoring and statistical process control
Knowledge of commissioning and new equipment handling
Knowledge of SOP development, update, and training
Personal Qualifications:
Comfortable working in a startup environment, entrepreneurial mindset, and enthusiasm for innovation
Comfortable working with a smaller team, wearing multiple hats, and helping the team to accomplish goals
Emphasis on personal transparency and accountability
Self-motivated with the ability to work independently & with a team
Ability to manage multiple pieces of equipment
Detail-oriented, organized and capacity to meet deadlines
Ability to communicate effectively, both verbally and in writing, across organizational functions
Exhibit a strong sense of professional and personal integrity
Inherent curiosity and creativity in solving problems to understand how things work
Ability to handle and maintain the confidentiality of highly sensitive information
Versatility, flexibility, and willingness to work enthusiastically within changing priorities
Positive, teambuilding mindset
Benefits:
Participation in Employee Stock Ownership Program
100% paid employee benefits (medical, dental, vision)
Generous Parental leave policy
Opportunity to join a company with an aggressive growth trajectory that will revolutionize multiple industries
Engaging and dynamic work culture full of innovation and collaboration with your fellow Fynders
Commitment To Equity, Diversity, Inclusion, And Belonging:
Nature's Fynd views equity, diversity, inclusion, and belonging as the pathway to achieving inclusive excellence and fostering a culture where everyone can thrive. We strive to create a community that draws upon the widest possible pool of talent to unify excellence and diversity while fully embracing individuals from varied backgrounds, cultures, races, identities, life experiences, perspectives, beliefs, and values
EEO Statement:
We are an equal opportunity employer and all qualified applicants will receive consideration for employment without regard to race, color, religion, sex, national origin, disability status, protected veteran status, gender identity, sexual orientation, pregnancy and pregnancy-related conditions, or any other characteristic protected by law