Digital Content Strategist (owned - website & social)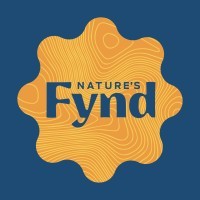 Nature's Fynd
Chicago, IL, USA
Posted on Friday, May 19, 2023
Nature's Fynd is a groundbreaking food tech company born out of NASA-supported research on extremophiles in the geothermal pools of Yellowstone National Park. Our novel fermentation technology produces a sustainable source of complete protein using only a fraction of the resources required by traditional agriculture. As the challenge to feed the world's expanding population grows, our mission is to create amazing foods and materials that provide sustainable choices and nurture the planet.
We're looking for passionate, driven, and ambitious people to join our fast-growing team.
We are seeking a skilled and experienced Digital Content Strategist to lead, develop, and implement effective digital & content marketing strategies. The ideal candidate will be responsible for our company's digital platforms, and developing strategies that drive brand awareness and consumer engagement. In this role, they will create and refine content pillars, assess content performance, develop/report KPIs, and plan/develop content calendars to effectively guide and evolve owned strategy (website & social)
The ideal candidate for this position should be innovative, web and multimedia savvy. Ultimately, the Digital Content Strategist should have a firm grasp of the various digital touchpoints, steer our organization's digital narrative, and drive highly effective digital strategy & campaigns.
The individual in this high impact position will partner closely across the Marketing, Sales, & Creative team to deliver on the company's strategy and business objectives. They will report directly to the Senior Director of Innovation & Insights to help architect the future vision of our digital strategy.
Scope of Responsibilities:
Lead, develop, and execute content marketing strategies across various digital channels, including social media, email marketing, and website content
Collaborate with internal teams, including creative, marketing, and product teams, to ensure consistent brand messaging and user experience
Partner with agencies to lead SEO and website updates, redesigns, etc
Develop, monitor, and report on content performance metrics, and use insights to optimize future strategies
Manage analytic tools & reporting (Sprout Social, Google Analytics, etc)
Analyze market trends and identify opportunities for new content and campaign development
Conduct research and analysis on industry and competitor trends to ensure content is timely and relevant
Education and Work Experience:
5+ years of experience in digital content strategy field
Ability to lead digital strategy development, implementation, and reporting
Strong understanding of SEO and content optimization best practices
Experience leading content management systems, social media platforms, and analytics tools (e.g. Sprout Social, Google Analytics, etc)
Thorough understanding of digital touchpoints, social channels, and emerging digital tools
Ability to work independently and collaboratively in a fast-paced, deadline-driven environment
Excellent written and verbal communication skills, with the ability to craft compelling and engaging content for a variety of audiences
Personality Profile:
Owner mindset and has a strong sense of urgency with a bias for action and problem solving in the face of setbacks
Self-motivated with the ability to work independently and with a team
Detail-oriented, organized, and capacity to meet deadlines
Inherent curiosity and creativity in solving problems to understand how things work
Versatile, nimble and enthusiastic to work in a high growth startup environment with an ever-changing external landscape while wearing 'multiple hats
Benefits:
Participation in Employee Stock Ownership Program
100% paid employee benefits (medical, dental, vision)
Generous Parental leave policy
Opportunity to join a company with an aggressive growth trajectory that will revolutionize multiple industries
Engaging and dynamic work culture full of innovation and collaboration with your fellow Fynders
Commitment To Equity, Diversity, Inclusion, And Belonging:
Nature's Fynd views equity, diversity, inclusion, and belonging as the pathway to achieving inclusive excellence and fostering a culture where everyone can thrive. We strive to create a community that draws upon the widest possible pool of talent to unify excellence and diversity while fully embracing individuals from varied backgrounds, cultures, races, identities, life experiences, perspectives, beliefs, and values
EEO Statement:
We are an equal opportunity employer and all qualified applicants will receive consideration for employment without regard to race, color, religion, sex, national origin, disability status, protected veteran status, gender identity, sexual orientation, pregnancy and pregnancy-related conditions, or any other characteristic protected by law