Senior Director, Intellectual Property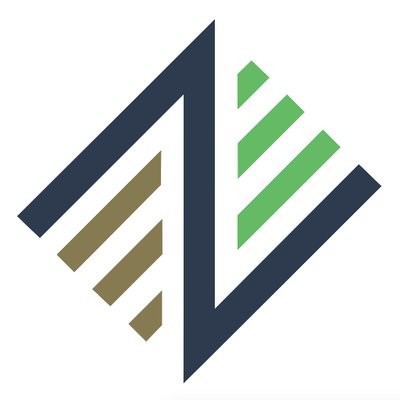 Pivot Bio
Sales & Business Development
Berkeley, CA, USA
Posted on Thursday, May 11, 2023
About Pivot Bio:
Fueled by an innovative drive and a deep understanding of the soil microbiome, Pivot Bio is pioneering game-changing advances in agriculture. Our products harness the power of naturally occurring microbes to provide nutrients to crops and new sustainable ways for farmers to reduce the usage of fertilizers as they work to help feed the world's growing population.
Read/Hear more about Pivot Bio on Forbes or PBS News Hour.
Position: Senior Director Intellectual Property
Location: Berkeley preferred, remote is an option - will require travel
Pivot Bio is seeking an exceptional and motivated Senior Director of Intellectual Property who will serve as a highly collaborative leader within the legal function responsible for a broad range of intellectual property law activities arising from Pivot Bio's R&D activities. This position will serve as the most senior intellectual property legal advisor to the General Counsel and have primary responsibilities as the head of the IP function. S/he will serve as a business partner, team leader, talent development, and manager of the IP legal function which will include managing all aspects of the IP legal organization.
In this role, you will establish rapport and positive working relationships with project/program teams by acting as their advisor on a variety of IP-related issues including publication reviews, IP agreement negotiation and support, and other IP issues that arise in the usual course of a growing agriculture biotechnology business. You will advise on a wide range of IP matters, including patent preparation and prosecution, portfolio management of wholly owned and in-licensed IP, IP strategy, IP litigation, patentability and freedom-to-operate analyses.
Responsibilities:
Prepare and prosecute patent applications, including building relationships within the company to identify inventions and provide guidance to management around IP filing and prosecution strategy to align with the Company's business objectives.

Manage a small team of legal professionals responsible for docketing, annuities, filings for domestic and international patent applications.

Work closely with and manage third party collaborators and outside IP counsel.

Contributing to the development of consistent policies/procedures for IP disclosure and documentation.

Identify training needs within the organization and assist in the development and presentation of training materials on relevant IP laws and related business issues.

Develop and continually expand a thorough understanding of Pivot's current and planned business activities, products, competitors, and markets and keeping abreast of developing legal trends, laws and regulations.
Qualifications and Experience:
Minimum Qualifications:
A Juris Doctorate degree.

10+ years of experience with patent preparation and prosecution (law firm + in-house experience).

Advanced degree in biology, biochemistry or related scientific degree.

Admitted to practice both before a state bar, as well as the USPTO.

Experience and direct responsibility for managing outside counsel.

Excellent judgment, analytical rigor, strong communication and interpersonal skills with the ability to clearly articulate complex subject matter.

Ability to work cohesively in a collaborative and distributed environment.
Preferred:
PhD in molecular biology, synthetic biology, genetics, chemistry or related science.

Prior experience in agriculture sector.
What we offer:
Competitive package in a disruptive startup
Stock options
Health/Dental/Vision insurance with employer-paid premiums
Life, Short-Term and Long-Term Disability policies
Employee Assistance Program with free referrals and discounts
401(k) plan, 3% Match
Commuter benefits
Annual Training & Development support
Flexible vacation policy with a generous holiday schedule
Exciting opportunity to work with a talented and fun team
This salary range for this Berkeley, CA, Hayward, CA or Boston, MA based position incorporates a premium for the cost of labor in this area. If this role is hired remotely of one of Pivot Bio's facilities, contact us for the lower range for National Benchmark. Following employment, growth beyond the hiring range is possible based on performance.
Hiring Compensation Range