Equipment Maintenance Technician (Shift 5)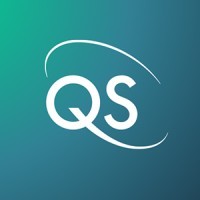 QuantumScape
San Jose, CA, USA
Posted on Monday, March 13, 2023
QuantumScape is on a mission to transform energy storage with solid-state lithium-metal battery technology. The company's next-generation batteries are designed to enable longer range, faster charging and enhanced safety in electric vehicles to support the transition away from legacy energy sources toward a lower carbon future.
We are seeking multiple Equipment Maintenance Technician for our state-of-the-art facility in San Jose.
(2) Shift 4: Sunday- Tuesday & every other Wednesday 630pm-630am.
(1) Shift 5: Sunday- Tuesday & every other Wednesday 630am-630pm.
Responsibilities:
Able to perform preventive and corrective maintenance on equipment.
Able to improve system performance to achieve process requirements and eliminate repetitive tool breakdowns.
Monitor and analyze all related tool data, make recommendations and improvements to maintenance procedures.
Work with engineers to design and execute equipment improvements projects.
Able to clearly communicate machine status verbally in daily pass-down meetings.
Able to provide a clear written communication to engineers and technicians on other shifts.
Strong mechanical and electronic skills
Excellent oral and written communication skills
Additional requirements include Basic computer skills, MS Office, strong interpersonal and communications skills, ability to work with minimum supervision in a fast-paced manufacturing environment, strong work ethic with verifiable references.
Must be willing to work nights or days on a compressed workweek schedule.