Senior Facility Engineer (Mechanical)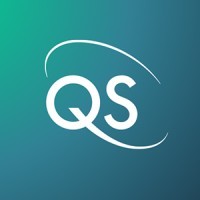 QuantumScape
San Jose, CA, USA
Posted on Monday, March 13, 2023
QuantumScape is on a mission to transform energy storage with solid-state lithium-metal battery technology. The company's next-generation batteries are designed to enable longer range, faster charging and enhanced safety in electric vehicles to support the transition away from legacy energy sources toward a lower carbon future.
We are looking for a Mechanical Facilities Engineer to join our team to help provide mechanical engineering support for our five building locations.
In this role your sustaining responsibilities will include but are not limited to:
Develop procedures for troubleshooting HVAC systems, Vacuum pumps, Munters dehumidification units, Hydrogen Generators and Chillers.
Systematic problem solving and standardization and optimizing of facility support equipment.
Delivering operational efficiency, maintenance, testing, and facility equipment commissioning solutions.
Provide technical leadership to facility technicians and engineers.
Validate contractor request, quotes, and decision-making process.
Responding to power outages/disturbances and leading in the recovery effort.
Drive efforts to develop and improve facility spec's.
Participate on multi-functional teams as requested supporting projects and capital improvements.
Some travel and occasional weekend engineering support will also be required. Leading and working in a project team environment is essential.
The successful candidate should exhibit the following behavioral traits:
Help maintain the facilities document control system by ensuring mechanical as-built drawings are incorporated into the master CAD drawings.
Ensure mechanical systems model is up to date and all construction specifications, as-built's, O&M manuals and submittals are received after project close out.
Help maintain and organize the document control storage area for fast retrieval of information (drawings, specifications, manuals, etc.).
Work closely with Project Engineers, contractors, and support engineering staff on project design and close out documentation.
Coordinate and oversee work of external consultant's CAD support; provide design and industrial engineering support on projects.
Excellent interpersonal and communication skills.
Minimum education and experience Requirements:
Bachelor's degree in mechanical engineering and or facility engineering certification.
You have consistent record in a manufacturing, development, or R&D engineering role for 8+ years.
Thrive in a fast paced, technically exciting environment and quickly adapt to changes.
Strong communicator and enjoy collaborating with colleagues to solve technical challenges.
Strong data analytical skills.
Strong interpersonal skills.
Highly Desired:
AutoCAD, MS Office Suite.
Experience working within an operation and/or manufacturing teams
Physical Requirements:
May work with airtight isolation chambers and/or wear neoprene or vinyl gloves for 15-30% of the time.
May frequently reach above shoulder heights and below the waist.
Ability to stoop, kneel, crawl, lift, push and extend arms.