Metrology Engineer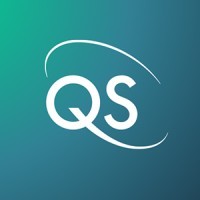 QuantumScape
Software Engineering
San Jose, CA, USA
Posted on Friday, April 7, 2023
QuantumScape is on a mission to transform energy storage with solid-state lithium-metal battery technology. The company's next-generation batteries are designed to enable longer range, faster charging and enhanced safety in electric vehicles to support the transition away from legacy energy sources toward a lower carbon future.
We're on a mission to electrify cars by building the next generation of energy storage technology! Do you want to make a major contribution to this critical part of the future energy economy?
As a member of the Metrology team, you will implement world-class inspection systems for improving quality of the highest-performance batteries in the world. You will work closely with process, automation, and analytical teams to develop and deploy solutions on our manufacturing line as we rapidly scale.
Responsibilities:
- Design, develop, and deploy R2R/web inspection solutions for high velocity, continuous measurements, and quality control.
- Lead procurement of high-throughput inspection equipment working with established vendors in this space
- Ensure efficiency, uptime, and accuracy of metrology systems.
- Participate in developing measurable product and component specifications that lead to improved yield and performance.
- Work with suppliers and other 3rd parties to integrate inspection systems and sensors onto existing production equipment.
- Configure software and integrate metrology data and results into our MES and databases.
Minimum requirements:
- B.S. in an engineering or related field.
- 3+ years of professional experience in a manufacturing or related setting.
Highly desired:
- Previous experience in roll-to-roll/web processing and inspection
- Experience, familiarity with Python and/or JMP for data analysis
- Experience, familiarity with PLC programming
- Experience specifying, installing, and configuring inspection and imaging systems.
- Understanding of statistical process control and measurement systems analysis.
- Proficiency with basic mechanical design, CAD.
Knowledge, skills & abilities:
- Thrive in a multi-faceted, technically-challenging environment, and quickly adapt to changes.
- A good communicator and enjoy working as part of a collaborative team to tackle complex challenges.
- Share a real passion for our mission.
We are an equal opportunity employer and value diversity at our company. We do not discriminate on the basis of race, religion, color, national origin, gender, sexual orientation, age, marital status, veteran status, or disability status.
We will ensure that individuals with disabilities are provided reasonable accommodation to participate in the job application or interview process, to perform essential job functions, and to receive benefits and privileges of employment. Please contact us to request an accommodation.