Cathode Scientist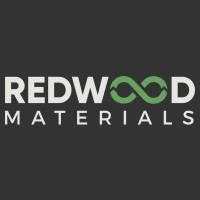 Redwood Materials
Sparks, NV, USA
Posted on Thursday, March 30, 2023
About Redwood Materials
Redwood Materials was founded in 2017 to create a circular supply chain for electric vehicles and clean energy products, making them more sustainable and driving down the cost for batteries. We're doing this by developing and deploying new technologies to increase the scope and scale of recycled and sustainable materials in the global battery supply chain.
Cathode Scientist
Redwood Materials is currently recruiting Cathode Scientists to join our Cathode Materials team to develop the next generation of cathode active materials (CAM). These roles are at the center of our activities focused on creating a sustainable circular economy for lithium-ion batteries by transforming recycled materials into cathode materials for new lithium-ion battery production.
As a Cathode Scientist, you will lead the development of new materials and/or processes for scaling-up and manufacturing cathode active materials. These roles are based in our new Centre of Excellence in McCarran, NV that includes state-of-the-art analytical and electrochemical capabilities, and pilot plant facilities to produce cathode active materials. As a member of the Redwood Materials team, you will be at the center of a rapidly growing company driving to become the world's largest and most sustainable producer of materials for lithium-ion batteries.
Responsibilities will include:
Leading technical and scientific programs for the synthesis, characterization, scale-up, and production of cathode active materials from recycled materials.

Participating in technical discussions with external customers to identify product requirements and translate those requirements into projects.

Provide technical advice and support to customers both directly and remotely to support the commercialization of cathode active materials.

Creating intellectual property (IP) and working with the legal team to write and file patent applications.

Directly manage a team of Research Technicians to deliver projects, and coach and develop others in the team.

Providing technical expertise to the commercial and business development teams and wider Redwood Materials senior management and stakeholders.
Desired Qualifications
Advanced degree (MS or PhD) in chemistry, electrochemistry, physics, chemical engineering, materials science, or similar field.

Industrial experience in relevant areas such as synthesis, characterization, process scale-up, process engineering or electrochemistry of lithium-ion battery materials.

Recognized as a technology leader and expert in lithium-ion batteries.

Ability to manage and prioritize activities in a fast-changing environment.

Track record of building trust within internal teams and with external customers.

Excellent communication skills and the ability to communicate effectively.

A passion for sustainability and making the world a better place!
The position is full-time. Compensation will be commensurate with experience.
We collect personal information (PI) from you in connection with your application for employment with Redwood Materials, including the following categories of PI: identifiers, personal records, professional or employment information, and inferences drawn from your PI. We collect your PI for our purposes, including performing services and operations related to your potential employment. If you have additional privacy-related questions, please contact us at privacy@redwoodmaterials.com.