Facilities Technician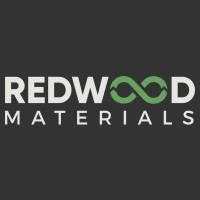 Redwood Materials
Operations
Sparks, NV, USA
Posted on Thursday, March 30, 2023
About Redwood Materials
Redwood Materials was founded in 2017 to create a circular supply chain for electric vehicles and clean energy products, making them more sustainable and driving down the cost for batteries. We're doing this by developing and deploying new technologies to increase the scope and scale of recycled and sustainable materials in the global battery supply chain.
We are seeking an experienced Facilities Technician to work across our office and production facilities to provide support for a variety of daily projects and initiatives. In this role you will be responsible for managing daily work requests, supporting daily rounds, facilities equipment checks, and providing support for a variety of maintenance tasks across the organization.
Experience in Facilities Maintenance, building automation, HVAC, electrical systems, compressors, generators, forklifts and light construction preferred. The role requires an eye for quality and the ability to execute on multiple tasks with minimal oversight.
This individual must be able to work across a wide range of teams and disciplines in a dynamic and scrappy start up environment. Great leadership skills and the ability to drive actions across multiple stakeholders is a must.
Responsibilities will include:
Maintain Facilities systems Compressors, HVAC and general building systems.

Ability to operate cranes, forklifts, and small construction equipment.

Be able to troubleshoot and provide maintenance support for systems as needed

Manage basic projects and provide oversite of contractors and 3rd party work.

Create and implement basic facilities SWI's.

Complete daily tasks list and facilities work requests.

Troubleshoot and respond to general facilities related issues.

Working cross functionally across our operations teams on a variety of projects to support team growth and our continuous improvement goals.
Desired Qualifications
At least two years of experience supporting Maintenance or Production organizations.

Physical ability to lift heavy materials

Background in Facilities or Maintenance.

Basic understanding of electrical systems.

Ability to troubleshoot and repair at a high level. Self-motivated, hands-on mindset, with a willingness to contribute at all levels.

Working with and maintaining tools and equipment necessary to perform work duties.

A passion for sustainability and making the world a better place
Shifts:
6:00 am - 6:00 pm Sunday - Tuesday (every other Wed)
6:00 am - 6:00 pm Thursday - Saturday (every other Wed)
The position is full-time. Compensation will be commensurate with experience.
We collect personal information (PI) from you in connection with your application for employment with Redwood Materials, including the following categories of PI: identifiers, personal records, professional or employment information, and inferences drawn from your PI. We collect your PI for our purposes, including performing services and operations related to your potential employment. If you have additional privacy-related questions, please contact us at privacy@redwoodmaterials.com.