Material Flow Specialist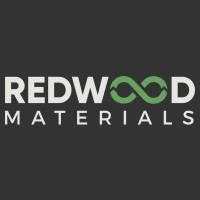 Redwood Materials
Sparks, NV, USA
Posted on Tuesday, June 20, 2023
About Redwood Materials
Redwood Materials was founded in 2017 to create a circular supply chain for electric vehicles and clean energy products, making them more sustainable and driving down the cost for batteries. We're doing this by developing and deploying new technologies to increase the scope and scale of recycled and sustainable materials in the global battery supply chain.
Material Flow Specialist Role
The Redwood Materials Operations and Inventory Planning team is seeking a Material Flow Specialist. This person will facilitate the efficient movement of materials to support production, enable the efficient receipt of raw materials, and prepare shipment of finished goods. Material Flow Specialists will assist Supervisors in directing the day-to-day activity of Material Handlers, and act as an example for safety and operational excellence.
What We Offer:
Comprehensive benefits package starting Day 1 including medical, dental, and vision insurance with premiums paid 75% by Redwood Materials

Accrue two different types of PTO averaging 3 weeks per year including vacation time and paid leave

401k available

Company sponsored life insurance, short term, and long-term disability

3 to 4 day weekends

Competitive pay rates of $19-$27, dependent on experience

Immediate full-time opportunities

Access to career growth and potential leadership opportunities across our organization

Opportunity to be part of a mission driven company that is working to have a major impact on the recycling industry
Responsibilities will include:
Leading a culture of safety compliance, especially as it pertains to material handling equipment

Working with supervisor to coordinate task distribution

Training and leading material handlers in discrete workstreams such as receiving, inventory control or loading activities

Picking and loading inventory needed for production areas

Manage data and transactions within a Warehouse Management System and create reports to support management decision making

Establish and model quality control mechanisms

Complete physical tasks as directed, including but not limited to pushing, pulling, gripping, twisting, reaching, etc.

Maintaining a clean and orderly work area

Managing the internal flow of material to support production requirements

Receiving inbound shipments from suppliers of raw materials, maintenance parts, and engineering equipment

Leading physical inventory audits, cycle counts, etc. to ensure inventory accuracy

Developing and implementing material flow strategies to improve operational efficiency

Operate PIT equipment, including but not limited to reach truck and forklift
Desired Qualifications:
Ability to lift up to 50 lbs as needed

Leadership experience preferred

Demonstrated safety track record

Previous experience in warehousing preferred

Willingness to contribute at all levels of the organization

Must have a strong command of the English language, both written and verbal

A passion for sustainability and making the world a better place!
Work Locations:
Carson City, NV

Fernley, NV

McCarran, NV (USA Parkway)

Current Shifts:
Carson City
A (Sun - Tues and every other Wed) 6am to 6pm
C (Thurs - Sat and every other Wed) 6am to 6pm
Fernley and McCarran, NV (USA Parkway)
A (Sun - Tues and every other Wed) 6am to 6pm
B (Sun - Tues and every other Wed) 6pm to 6am [This shift includes a 10% shift differential]
C (Thurs - Sat and every other Wed) 6am to 6pm
D (Thurs - Sat and every other Wed) 6pm to 6am [This shift includes a 15% shift differential]
The position is full-time. Compensation will be commensurate with experience.
We collect personal information (PI) from you in connection with your application for employment with Redwood Materials, including the following categories of PI: identifiers, personal records, professional or employment information, and inferences drawn from your PI. We collect your PI for our purposes, including performing services and operations related to your potential employment. If you have additional privacy-related questions, please contact us at privacy@redwoodmaterials.com.