Design Manager, EPC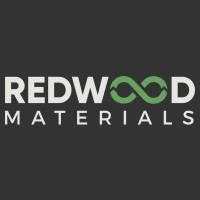 Redwood Materials
Design
Sparks, NV, USA
Posted on Sunday, October 22, 2023
About Redwood Materials
Redwood Materials was founded in 2017 to create a circular supply chain for electric vehicles and clean energy products, making them more sustainable and driving down the cost for batteries. We're doing this by developing and deploying new technologies to increase the scope and scale of recycled and sustainable materials in the global battery supply chain.
Design Manager, EPC
Designing & building infrastructure, at record speed, is key to enabling us to scale worldwide. We are looking for a highly motivated Design Manager to join our Engineering, Procurement, and Construction (EPC) team.
In this role, you will be asked to own and drive the full design and engineering efforts for construction and infrastructure development from concept to production. The ideal candidate will have a strong background in engineering, construction, manufacturing, and/or project management.
The role requires a highly organized mindset, a passion for driving multi-disciplinary projects, and an unparalleled ability to pull people together to make things happen. Our capital improvement programs are always aggressive. This requires you to be extremely detail oriented, question requirements, identify real barriers and drive the cross-functional teams to execute quickly at high quality. You will drive collaboration between Process Engineering disciplines, Construction, Manufacturing, Facilities, and Production to ensure our team's goals are aligned with company priorities. You will work to understand the opportunities and challenges of each project, translate scattered information into a concise and complete message, and then document and communicate to every team member. You will aim to make our team efficient and effective while reducing ambiguity from programs. We are a demanding and fast-paced environment, so being self-motivated and disciplined is critical. Managing the resources and schedules of projects at our organization requires an individual who is passionate about our mission and is focused on collaborative solutions. This position will be located at our factory in TRIC (Tahoe Reno Industrial Centre) Reno, Nevada.
Responsibilities will include:
Fundamentally understand stakeholders' requirements and translate them into clear project objectives. Distill, document, and manage scope effectively to support highly dynamic environment.

Manage and lead Infrastructure and Tool Install projects through conceptualization, feasibility, funding, design (30%/60%/90%/IFC), change management, and engineering services during construction.

Manage permitting and construction documents including transmittals and RFI's.

Co-manage infeed of customer requests from all site teams.

Own project funding request process for major infrastructure improvements.

Coordinate key project schedule requirements with our Procurement and Construction partners for the overall schedule success of the project.

Identify resource requirements and highlight gaps and constraints across various stages for all projects. Influence various teams outside of direct reporting structure.

Build and maintain strong relationships with the various cross-functional teams to ensure overall program alignment.

Define strategies for project delivery methods including design bid build, integrated project development, and fast track projects.

Understand lean construction principles and fully integrated design using Building Information Modeling (BIM).

Implement innovative engineering and design methodologies to support very aggressive programs and construction schedules.

Support, lead feasibility studies, value engineering efforts, and options analysis.
Desired Qualifications:
B.S. in Architectural, Civil, Mechanical, Chemical, Electrical Engineering, M.S preferred but not required.

PE or RA License preferred.

Experience managing multi-disciplinary scopes within A/E or Design Engineering firms. At least 5 years' experience desired.

Excellent communication and documentation skills with ability to understand complex problems and distill the message into a clear plan to technical and non-technical stakeholders.

Experience designing manufacturing facilities and site infrastructure including tool install (e.g., building, utilities, installation of manufacturing equipment).

Fully understanding all engineering disciplines and be able to demonstrate skills to manage engineering resources.

Experience working with codes and jurisdictions and be able to build strong relationships with external partners.

Advanced project management skills, demonstrated application of project, and program management fundamentals to complex engineering problems.

Ability to effectively execute projects and tasks in parallel.

Positive, enthusiastic, fast learner, can-do mindset and passionate about manufacturing infrastructure.

Thrives under pressure and in ambiguous environments.
The position is full-time. Compensation will be commensurate with experience.
We collect personal information (PI) from you in connection with your application for employment with Redwood Materials, including the following categories of PI: identifiers, personal records, professional or employment information, and inferences drawn from your PI. We collect your PI for our purposes, including performing services and operations related to your potential employment. If you have additional privacy-related questions, please contact us at privacy@redwoodmaterials.com.