Creative Director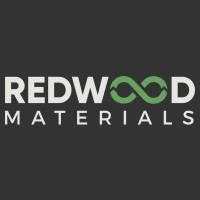 Redwood Materials
Design
Carson City, NV, USA
Posted on Tuesday, November 7, 2023
About Redwood Materials
Redwood Materials was founded in 2017 to create a circular supply chain for electric vehicles and clean energy products, making them more sustainable and driving down the cost for batteries. We're doing this by developing and deploying new technologies to increase the scope and scale of recycled and sustainable materials in the global battery supply chain.
Creative Director
Redwood Materials seeks a talented, highly motivated, and experienced Creative Director to join our team. You will have creative ownership, helping develop our visual story and creative direction. You will develop and design our creative strategy for events, external communications, web, sales, products, and recruiting efforts, visually communicating Redwood's mission and technology. The story you will tell will target our robust and growing partnership landscape, drum up excitement around circular products with consumers and energize future employees through a unique visual narrative. Experience understanding the complexities and creative implications of a global brand is key.
Responsibilities will include:
Develop and design assets for events, communications, web, marketing, sales, products, and anything else that needs graphic design work to communicate Redwood's mission and business initiatives.
Create and manage our internal and external creative direction and brand guidelines.
Participate in cross-functional strategy, timing, and process discussion as it pertains to brand communications.
Craft and manage our design and narrative online.
Work with partners to achieve our design goals on any physical assets or events.
Develop strategies and lead cross-functional efforts that bring to life how Redwood contributes to building a sustainable supply chain.
Lead the creation of visual assets from graphic design and animation through video and photography.
Desired Qualifications:
8+ years of relevant professional experience in marketing, web design, content creation, or video and film creation, driving creative strategy and marketing campaigns. Prior in-house experience preferred.
Proven experience leading and developing creative team members.
Experience working across fast-paced organizations to develop and execute new ideas, campaigns, and strategies.
Present creative concepts effectively to senior executives.
An understanding of and excitement for sustainability and the EV industry.
Strong project management experience and the ability to juggle multiple projects at a time in a fast-paced environment with quick turnaround.
Lead creative development of innovative creative from concept to delivery.
A passion for sustainability and making the world a better place!
The position is full-time. Compensation will be commensurate with experience.
We collect personal information (PI) from you in connection with your application for employment with Redwood Materials, including the following categories of PI: identifiers, personal records, professional or employment information, and inferences drawn from your PI. We collect your PI for our purposes, including performing services and operations related to your potential employment. If you have additional privacy-related questions, please contact us at privacy@redwoodmaterials.com.