Project Coordinator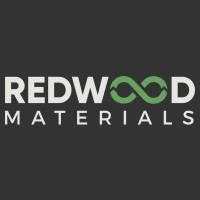 Redwood Materials
Administration
Carson City, NV, USA
Posted on Saturday, November 18, 2023
About Redwood Materials
Redwood Materials was founded in 2017 to create a circular supply chain for electric vehicles and clean energy products, making them more sustainable and driving down the cost for batteries. We're doing this by developing and deploying new technologies to increase the scope and scale of recycled and sustainable materials in the global battery supply chain.
Journeyman Electrician
Redwood Materials is looking for a motivated and accomplished Journeyman Electrician to join the Facilities Infrastructure Engineering and Construction team to work on all phases of our industrial construction projects. This will include our greenfield recycling and production facilities as well as retrofitting existing operational facilities. Skills in all areas of electrical are not necessarily required, but the job can and will involve a variety of electrical disciplines and a strong candidate will be able to perform a variety of electrical tasks from distribution power, lighting and control panels to low voltage to fire alarm.
Responsibilities will include:
Working as a team with the entire construction department, the construction electrician performs a new installation of power distribution, transformers, and lighting, temporary construction power and electrical equipment up to 480 VAC.
Maintaining and troubleshooting various types of electrical components.
Uses complex electrical schematics and blueprints to plan work scopes, install requested improvements, and troubleshoot and correct problems.
Consulting manuals, reading and interpreting diagrams, P&IDs, blueprints, and schematics.
Performs a wide variety of job scopes.
Displays positive attitudes and practices good work ethics that reflects the mission, philosophy, and goals of the company.
Complete tasks in a timely manner and provide feedback
Desired Qualifications
Must have a minimum of 5+ years of Electrician journeyman level or higher experience in industrial or commercial settings
Knowledge in using hand tools, electrical meter, and testing equipment
Efficient in sizing conductors, conduits and using NEC Code Book.
Experienced in handling low to high voltage up to 480 VAC.
Experience in medium voltage a plus
Strong knowledge in installing and troubleshooting of PLCs, motor controls, drives, and electronic components a plus
Ability to interpret electrical prints and schematics
Ability to install electrical equipment and circuit modification
Ability to produce parts lists and work plans based off drawings or field walks and routing
Ability to produce as-built drawing for work performed
Ability to test and commission all work per Redwood Materials procedures and building department code
Ability to complete job scopes outside of normal core competencies as required
Strong working knowledge of job site safety with the ability to thoroughly evaluate job hazards and complete pre-work task planning with an emphasis on identifying electrical hazards and proper safety procedures
Ability to work in high elevation up to 60 ft. high
Must have strong interpersonal skills, along with the ability to interact with all levels of management; must have a high degree of initiative, and the ability to work alone and effectively with other people
A passion for sustainability and making the world a better place!
The position is full-time. Compensation will be commensurate with experience.
We collect personal information (PI) from you in connection with your application for employment with Redwood Materials, including the following categories of PI: identifiers, personal records, professional or employment information, and inferences drawn from your PI. We collect your PI for our purposes, including performing services and operations related to your potential employment. If you have additional privacy-related questions, please contact us at privacy@redwoodmaterials.com.