Commercial Graduate Internship (Remote)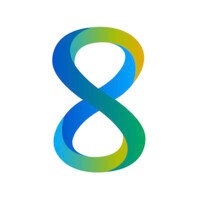 Rumin8
Remote · United States
Posted on Thursday, May 18, 2023
Rumin8 is tackling one of the biggest contributors to climate change: methane emissions from livestock. The digestive process of beef and dairy cattle produces a full 3.7% of all greenhouse gas emissions, a huge contribution from a single source. With billions of people around the world relying on animal products as part of their daily diet, eliminating livestock methane production is a powerful lever in the quest toward mitigating climate change.
Rumin8's technology is demonstrating reduction of emissions from cattle by up to 95%. Our technology replicates the anti-methanogenic compounds that occur naturally in plants and turns them into dietary supplements for livestock. By reducing methane production, we enable the animal to convert otherwise lost energy into increased productivity, a win for farmers and a win for our planet.
With recent backing by top climate tech investors including Breakthrough Energy Ventures, Prelude Ventures, and Harvest Road to commercialize our technology globally, we are on a mission to decarbonize hundreds of millions of cattle around the world for a secure and climate-optimal global food system. If you believe - like we do - that solving climate change is the greatest calling of our generation, let's talk.
About this graduate internship
As Rumin8 prepares to commercialize our technology around the world and achieve our mission of decarbonizing 100 million cattle by 2030, we need to develop a go-to-market strategy and commercial partnerships that allow us to reach the most cattle in the shortest period of time.
Reporting to the Head of Market Intelligence, this graduate-level Commercial Intern will support the building of commercial capabilities which will help Rumin8 prove out market interest and gain financing to fund growth. This internship will run roughly from June 1 to Aug 11 but can flex to meet school scheduling needs.
In this role, you will research and provide recommendations in a number of potential areas including
- Competitive intelligence including trends in the market
- Researching carbon credit markets and determining where Rumin8 may play in those markets
- Evaluating potential partnerships with NGOs and government agencies
- Working cross-functionally with other departments to obtain and index information
- Assisting with commercialization process including pitch support, negotiation research, data collection, and the setup of a data repository for the entire organization
You Bring
Academic qualifications – Degrees in a relevant scientific or technical background, and currently in a graduate program.
Technology skills – Experience with MS Excel and MS PowerPoint
Teamwork skills – The ability to contribute to a positive team dynamic
Critical thinking – The ability to generate qualitative insights
Communication – Solid communication skills: written, verbal, and presentation.
Startup DNA – Ability to thrive in a rapidly evolving, dynamic startup environment.
Language – Fluency in English
Willingness to work business hours on the PST time schedule
At Rumin8, we don't just accept differences, we celebrate them. We know that diverse teams are the strongest teams. We actively strive to eliminate all manners of discrimination and to enable all qualified humans to collaborate on the massive challenges we are undertaking. Addressing climate change is a challenge worthy of our greatest minds, in all varieties. We know that you will make a positive impact with your unique perspectives, background, and experiences. Our team is excited to build something awesome with you, so come as you are.