Head of Machine Shop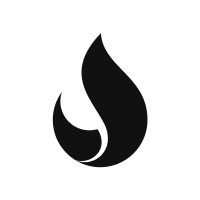 Stoke Space
Kent, WA, USA
Posted on Tuesday, October 10, 2023
A thriving economy in space is needed to make life on Earth more vibrant, sustainable, and equitable. Space technology will enable global access to information, solutions to climate change, answers to global food security, products that transform healthcare, clean energy production, and more. Today, rocket launch options are slow, expensive, and unreliable. Stoke is building the world's most efficient fully and rapidly reusable rocket designed to fly daily that will radically increase access to space and open up the space economy to safeguard our precious home, Earth.
Description
As the Head of Machine Shop you will be responsible for the equipment, personnel, and processes within our internal machine shop; located in Kent, WA. You will build and evolve shop systems and processes in order to facilitate efficient work and increased throughput, while maintaining flexibility to quickly respond to emergent machining needs. You will have ownership responsibility for budgets and schedule management, while keeping in close communication with internal engineering customers to ensure their current and future needs are met.
Leveraging your previous experience, initiative, and deep manufacturing knowledge you will develop and execute department growth plans that facilitate expansion into increased production throughputs and fast-cadence design iterations.
Responsibilities
Manage, grow, and lead a team of machinists and programmers in manufacturing aerospace hardware in a start-up atmosphere
Compare, negotiate, purchase, and install capital machining equipment to meet internal manufacturing needs (both new and used equipment)
Maintain close relationships and communications with internal engineering customers
Coordinate labor and equipment to support 2 shift operations, with surge support for emergent work
Plan and execute department growth initiatives to track and increase throughput while growing capabilities
Mentor and teach shop skills and machining fundamentals to rotating team of Entry Level Aerospace Technicians
Qualifications
10+ years of experience in relevant manufacturing environments
5+ years of management or team leadership experience
Strong background in capital equipment selection and procurement
Excellent written and verbal communication skills
Strong history of successful project completion
Benefits
Medical, dental, vision and basic life insurance
401(k)
Paid time off
Flexible scheduling
Equity
Compensation
Target Levels:
Level 3 Range: $136,900 - $205,400
Level 4 Range: $164,300 - $246,500
Our job posts are intentionally written to attract a wide variety of experience levels, and we make decisions about the right fit on a per-candidate basis.
Your actual level and base salary will be decided based on your specific experience and skill level.
Equal Opportunity
The Company is an Equal Opportunity Employer, including with respect to disability and veteran status. It is committed to compliance with all equal opportunity laws, including the Immigration and Nationality Act (INA) and Title VII. It does not discriminate on the basis of nationality, race, citizenship, immigration status, or any other protected class when it comes to employment practices, including hiring.
Employment at the Company is contingent upon satisfactory completion of reference and background checks, and on your ability to prove your identity and authorization to work in the U.S. for the Company. Employees must comply with the United States Citizenship and Immigration Services employment verification requirements, and, therefore, they must complete an Employment Eligibility Verification Form I-9 at the start of employment and re-verify authorization to work periodically.
Separate from this I-9 process, this position entails access to certain technology and technical data that is restricted under U.S. export control laws and regulations. Employment or continued employment may be conditioned on your legal authorization to work with or have access to export control materials as necessary to perform your job.