Autonomous Flight Termination Software Lead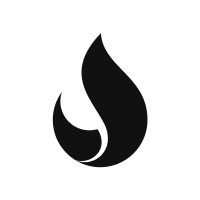 Stoke Space
Software Engineering
Kent, WA, USA
Posted on Thursday, October 19, 2023
A thriving economy in space is needed to make life on Earth more vibrant, sustainable, and equitable. Space technology will enable global access to information, solutions to climate change, answers to global food security, products that transform healthcare, clean energy production, and more. Today, rocket launch options are slow, expensive, and unreliable. Stoke is building the world's most efficient fully and rapidly reusable rocket designed to fly daily that will radically increase access to space and open up the space economy to safeguard our precious home, Earth.
Description
Reusable systems are the key to seamlessly connecting Earth and space. A highly robust and reusable flight termination system is a key enabler to a safe, 24-hour launch cadence. Your primary responsibility will be architecting flight termination software, developing it, and proving out every possible failure mode. You must be ready to stay focused, move fast, self-direct, and learn on the fly.
Responsibilities
Architect, develop, and qualify our Autonomous Flight Termination System (AFTS) embedded flight software.
Collaborate with avionics Electrical Design Engineer to define requirements and comprehensively test the hardware/software interfaces.
Write concise documentation such as Concept of Operations, Interface Control Documents, and Software Design Documents.
Build automated unit, integration, and system level tests.
Produce analyses required to validate the system design.
Establish schedule and test plans to qualify all safety critical software in coordination with outside independent verification and validation contractor.
Ensure compliance with U.S. Space Force and FAA safety requirements.
Work with experts from other teams and departments to ensure that fielded systems perform their function while being efficient, operable, and reliable; challenge assumptions and build strong professional relationships.
Qualifications
Exceptional command of embedded C/C++
Bachelor's degree in Computer Science, Computer engineering, or similar
8+ years of experience in embedded software or hardware roles
Ability to work in a fast paced, autonomously driven, and demanding atmosphere
Expert at bare metal board bring up
Experience executing software verification and validation
Proficient in requirements-based software development
Provide board and system level feedback to hardware and board designers
Ability to lead
Ability to follow
Excellent written and verbal communication
Benefits
Medical, dental, vision and basic life insurance
401(k)
Paid time off
Flexible scheduling
Equity
Compensation
Target Levels:
Level 3: $143,300 – $215,000
Level 4: $172,000 – $257,900
Our job posts are intentionally written to attract a wide variety of experience levels, and we make decisions about the right fit on a per-candidate basis.
Your actual level and base salary will be decided based on your specific experience and skill level.
Equal Opportunity
The Company is an Equal Opportunity Employer, including with respect to disability and veteran status. It is committed to compliance with all equal opportunity laws, including the Immigration and Nationality Act (INA) and Title VII. It does not discriminate on the basis of nationality, race, citizenship, immigration status, or any other protected class when it comes to employment practices, including hiring.
Employment at the Company is contingent upon satisfactory completion of reference and background checks, and on your ability to prove your identity and authorization to work in the U.S. for the Company. Employees must comply with the United States Citizenship and Immigration Services employment verification requirements, and, therefore, they must complete an Employment Eligibility Verification Form I-9 at the start of employment and re-verify authorization to work periodically.
Separate from this I-9 process, this position entails access to certain technology and technical data that is restricted under U.S. export control laws and regulations. Employment or continued employment may be conditioned on your legal authorization to work with or have access to export control materials as necessary to perform your job.