Quality Inspector Shift 2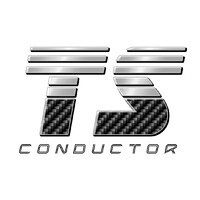 TS Conductor
Quality Assurance
United States
Posted on Sunday, May 21, 2023
Job Description
Job Title: Quality Inspector Shift 2Department: QualityOperations Supervisor: Manufacturing Engineer Quality ManagerFLSA Status: Non-exemptRange Salary: $22-$30 per hour
Job Overview
TS Conductor is a startup company focused on reducing the carbon footprint in the world. We are looking to hire Quality Inspectors to ensure that our processes meet the required quality standards and that any defects or non-conformities are identified and corrected. Our team uses a variety of equipment to measure properties from material strength to conductivity, maintains accurate records, and communicates with other stakeholders to improve quality control procedures and processes. If you're hard-working and dedicated and believe in working for a better world, TS Conductor is an ideal place to get ahead.
Responsibilities
Inspecting output samples using industry-appropriate methods that include dimensional measurements, tensile strength testing, and resistivity measurements.
Checking that the production line adheres to standards and procedures and complies with industry-standard requirements.
Reading and interpreting blueprints and standard specifications (ASTM, ISO, internal, etc.) against produced goods.
Recording inspection results by completing reports, summarizing re-works and wastes and inputting data into quality database.
Training the production team on quality control measures to improve product excellence.
Contribute to root cause analysis and corrective action investigations for significant nonconformances and process anomalies.
Monitoring the use of equipment to ensure it is safe and discarding any that do not meet requirements.
Updating job knowledge by engaging in educational opportunities and regular training.
Keeping measurement equipment operating accurately by following calibration requirements and calling for repairs.
Using gauges such as calipers, micrometers, Ohm meters, and tensile testing machines to measure products.
Collecting and compiling statistical quality data.
Assisting in the development of test methods and inspection plans.
Determining the causes of product defects and reworks.
Verifying all equipment is calibrated correctly.
Knowledge of ISO 9001:2015 standards.
Capable to write procedure and Work instruction adhering to customer specs and ISO standards.
Requirements
High school diploma or equivalent qualification.
A minimum of 2 years' experience in a similar role.
Physically capable and available to work overtime including weekends, public holidays, and evenings.
Effective problem-solving abilities.
Must be well- organized and have the ability to prioritize tasks.
Deep Knowledge of destructive and nondestructive techniques
Documentation and reporting skills
Teamwork and collaboration
Comfortable standing or walking for long periods of time
Compensation
The compensation for the Quality Inspector typically ranges from an hourly rate of $22.00 to $30.00 based on experience, skills, and qualifications. Those with more experience or specialized skills may be offered a higher rate within this range.
Equal Opportunity Employer
TS Conductor is an Equal Opportunity Employer. Employment decisions are made without regard to race, color, religion, national origin, gender, sexual orientation, gender identity, age, physical or mental disability, genetic factors, military/veteran status, or other characteristics protected by law.