Machine Operator 3rd Shift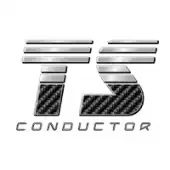 TS Conductor
Operations
Huntington Beach, CA, USA
Posted on Saturday, July 29, 2023
Machine Operator: 3rd Shift 11:00 PM to 7:30 AM - $24 to $28 per hour.
Summary
A machine operator is responsible for setting up, operating, and maintaining machinery used in the manufacturing process.
The machine operator's duties include:
Preparing machinery for operation by performing routine maintenance tasks and conducting safety checks to ensure that the equipment is in good working condition.
Setting up and operating production machines in accordance with established procedures and guidelines.
Monitoring machines during operation to ensure that they are producing products that meet quality standards.
Conducting regular inspections to ensure quality control standards.
Troubleshooting equipment and making necessary adjustments to fix any issues that arise during the production process.
Recording data such as production numbers, machine settings, and product quality data.
Following safety protocols to ensure a safe working environment for themselves and other employees.
Qualifications
To be successful as a machine operator, candidates should have a good understanding of manufacturing processes, be mechanically inclined, and possess a strong attention to detail. They should also be able to read and interpret work instructions and can work independently as well as part of a team. Physical stamina and dexterity are also important qualities as the job may involve standing for long periods and performing repetitive tasks.
High school diploma or general education degree (GED), or equivalent combination of education and experience
Ability to speak and read English effectively.
Ability to read and interpret gauges and record measurements.
Ability to read and interpret safety rules, MSDS (Material Safety Data Sheets), operating and maintenance instructions, and any relevant manuals.
Ability to stand for an 8–10-hour shift.
Prior experience preferred, but not required.
Compensation
The compensation for a machine operator typically ranges from $24 to $28 per hour based on their experience, skills, and qualifications. Those with more experience or specialized skills may be offered a higher wage within this range.
Equal Opportunity Employer
TS Conductor is an Equal Opportunity Employer. Employment decisions are made without regard to race, color, religion, national origin, gender, sexual orientation, gender identity, age, physical or mental disability, genetic factors, military/veteran status or other characteristics protected by law. TS Conductor uses E-Verify. Please visit the following website for additional information: www.tsconductor.com/doc/Everify.pdf