Product Manager - Battery Systems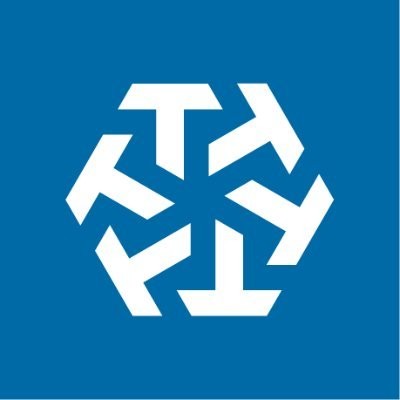 Turntide Technologies
Product
Gateshead, UK
Posted on Saturday, December 17, 2022
Product Manager – Battery Systems
Turntide Technologies is helping turn the tide on climate change with breakthrough technologies that accelerate electrification and sustainable operations for energy-intensive industries. We develop full-stack, integrated, open systems that support commercial and industrial electric vehicles, building operations, and agriculture to optimize how the world uses energy, so every watt is worthwhile for humanity. We're looking for curious, intelligent, collaborative people from diverse backgrounds who want to make a real impact on the sustainability of our planet.
The Job
As a technical Product Manager for Battery Systems in electromobility you will identify technology enabling solution opportunities focusing on the market, the customer and pulling from the internal knowledge pool to continuously identify and define the technology roadmap, product placement and solution delivery
We are looking for someone who is comfortable working with the ambiguity of a fast-paced startup. This means being proactive and autonomous, having a team player mindset and being an excellent communicator. This position is located in our facility in Sunderland (UK). However, remote working could be considered for the right candidate, in which case regular travel would be required to support activities at the facility in Sunderland.
At this point, we hope you're feeling excited about the job description you're reading. Even if you don't feel that you meet every single requirement, we still encourage you to apply. We're eager to meet people that believe in Turntide's mission and can contribute to our team in a variety of ways - not just candidates who check all the boxes. We want people to feel comfortable expressing their true selves and to come, stay, and do their best work here.
Key Responsibilities also include:
Supporting Turntide's strategy for battery systems in transportation by providing input to roadmaps including product diversification, features and options while translating that into detailed requirements and a go-to-market strategy.
Supporting Turntide's strategy to be a leader in providing a full electric drivetrain. This would mean close team work with Turntide product experts for motors, inverters and thermal products to ensure an optimised electric drive train.
Serving as the subject matter expert and main technical interface to the customer in the pursuit phase of new business opportunities.
Being able to create concept mechanical and electrical diagrams to help the customer to understand the offering.
Understanding the basic functions of a BMS, both electronically and software.
Working closely with customers to understand their business needs and opportunities and apply it to our product offerings by capturing and articulating market problems and translating them into market requirements for product management including design, performance needs, features and options.
Ensuring that the technical solution presented to customers is the optimal one considering the expectation on performance, cost and timing whilst assessing the new business opportunities with the Sales team considering alignment to strategy, technical risk, resources and cost.
Supporting the commercial business function with technology collateral, whilst assisting with opportunity identification, quantification, and qualification. Generating business cases for product extensions and product enhancements.
Driving OEM awareness of current and future products and value propositions and leverage differentiations to be suitably positioned to win the right business opportunities.
Acting as subject matter expert throughout the product development cycle. Managing the technical risk management and escalation of issues
The Requirements
Significant experience (around 5 years or equivalent) in product management in the field of electrification of transport or battery technology
Bachelor's or Master's Degree in Electrical/ Electronic, Mechanical or Aerospace engineering, Maths or Science as appropriate fields of study
Excellent understanding of current and future technology, systems, and concepts related to electrification and Industry 4.0 operations
Ability to innovate and solve problems creatively
Ability to influence, manage and mobilize stakeholders with varied expertise from different cultures and geographic locations
Commercial mindset
Excellent verbal and written communication skills
Excellent business sense to proactively identify and resolve problems and issues quickly and efficiently
Customer facing experience
Ability and willingness to travel as required
Bonus Points
PhD in the field of electrification of transports or battery technology
Project management certification
Experience in manufacturing and component sourcing for serial production of battery systems
Knowledge of development of electric machines, power electronics and software
The Upside
Competitive salary
Hybrid/flexible working options
Enhanced Company pension scheme
Life insurance annual salary
Enhanced maternity, paternity, adoption & SPL
Employee assistance wellbeing scheme
Cycle to work scheme
On-site gym and restaurant (Gateshead site only)
Eyecare support
25 days holiday plus bank holidays with the option to purchase an additional five day's annual leave
Equality, Diversity & Inclusion
Turntide Technologies is committed to applying equal opportunities at all stages of recruitment and selection, in line with its Equality, Diversity and Inclusion policy in addition to our duty under the Equality Act 2010 to have due regard to the need to eliminate discrimination; to advance equality of opportunity. As such, any applicant with a disability will not be excluded unless unable to perform a duty intrinsic to the role, having considered reasonable adjustments. Reasonable adjustments to the recruitment process will be made to ensure that no applicant is disadvantaged because of their disability.
Please contact the UK Recruitment team to discuss or request any reasonable adjustments or find out any further information regarding this position.
Please note: Direct applications only. No unsolicited Staffing Recruitment Firm submissions will be accepted. Any unsolicited CVs received will be treated as the property of Turntide Technologies.
#LI-LC1
---
Terms and Conditions
I understand that disclosure of my gender and ethnicity ("Voluntary Disclosures") is completely voluntary and will not be used to administer by application for employment. This information will only be used for diversity, equity and inclusion purposes.
I also understand and acknowledge all personal information, except for the Voluntary Disclosures, provided herein or collected in the future by the hiring company ("Company") may be collected, used, or disclosed to administer my application of employment and this information may be shared with Company's affiliates and subsidiaries for employment consideration purposes, as well as with third parties who perform related recruitment services on Company's behalf. These third parties are not authorized by Company to use or disclose application information, except as necessary to perform services on Company's behalf or to comply with legal requirements.
I further understand that my personal information will be kept confidential, secure, and may be stored by Company and/or third parties in various locations worldwide, including the USA, Canada and the UK.
I consent to the collection, use, and disclosure of my personal information provided to Company for purposes noted herein, including the Voluntary Disclosures for diversity, equity and inclusion reporting purposes. Except for consent relating to Voluntary Disclosures, I understand that if consent is withheld or revoked, my application will be withdrawn.
I verify that all statements made in my application for employment are true and correct and understand that any false statement shall disqualify me from employment. For additional information regarding Company's applicant privacy policies and the collection, use or disclosure of personal information in connection with submitting an application for employment, please refer to the Applicant Privacy Notice.