Sales Account Manager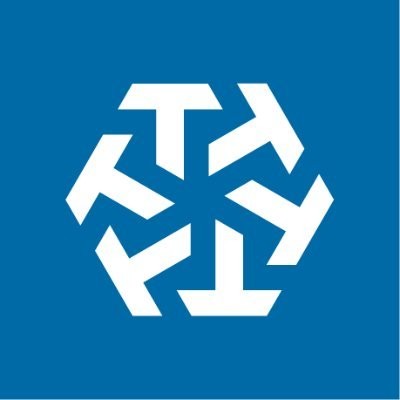 Turntide Technologies
Sales & Business Development
Gateshead, UK
Posted on Tuesday, August 1, 2023
In 2021 Turntide acquired three North East businesses to establish our presence in the UK – those businesses were Borg Warner in Gateshead, Hyperdrive in Sunderland and Avid in Cramlington. The acquisitions allowed us to extend our Smart Motor System to the transportation sector and help turn the tide on climate change.
There is a massive change happening across Transportation. Companies are working furiously to develop new electrified platforms to meet the demands of their customers and do their part to reduce carbon emissions. Our Turntide for Electrification solutions help ease the customer journey and accelerate their transition. The faster they can transform, the better it is for our planet.
A Sales Account Manager's primary responsibility will be to drive further growth for our business with both existing and new customers. The role is based at our sites in Gateshead, Sunderland and Cramlington and reports in to our Sales Manager.
Job Role
In this role the Sales Account Manager will be responsible for the following:
Drive growth opportunities for our business and keep Turntide's CRM system and forecasts up to date and accurate.
Develop trusting relationships with a portfolio of major clients to ensure they do not turn to our competition.
Anticipate account changes and improvements and acquire a thorough understanding of key market and customer needs and requirements.
Have full accountability for the accounts and their growth, customer satisfaction and sustainability.
Identify new business opportunities and ensure adequate levels of prospecting to deliver on or above budget targets.
Manage your time effectively to meet decision makers, create quotes, follow-up leads and close new business.
Prepare and update Account Plans and provide regular reports of progress and forecasts to internal and external stakeholders using account metrics.
Negotiate long-term supply contracts with clients and establish a timeline of project delivery.
Keep up to date with industry trends and new technologies and share information with clients on possibilities to utilise new Turntide offerings and products.
Keep up to date on the value proposition for each of the Turntide product offerings.
Resolve issues and problems faced by customers and deal with complaints effectively to maintain trust.
Serve as the link of communication between key customers and internal teams.
Take full accountability for demonstrating effective activity and delivering sales performance targets.
Accurately convey customer requirements to Engineering & Product Marketing teams thereby delivering best fit and accurately priced solutions.
Experience and Skills
We're looking for candidates with the following experience and skills:
Direct experience managing Transportation customers in market segments such as Automotive, Construction/Agriculture, and/or Material Handling
Commercial awareness and a thorough understanding of industry trends and customer demands.
Excellent interpersonal skills and the ability to manage cross-functional stakeholders both internally and externally.
An ability to sell consultatively, understand and sell to value drivers.
A proactive approach to targeting and winning new business and an understanding of selling to different buying personas.
A proven track record of successful account management and sales budget delivery with evidence of a structured and consultative sales process.
Exceptional networking and relationship building skills.
Flexibility to travel as required
It would also be great (but not essential) if in addition to the above you also had:
Direct experience with Electrification systems: motors, power electronics, thermal management, batteries, etc.
Sufficient gravitas to sell to C-Suite decision makers.
Experience working with Salesforce CRM system
Qualifications
A related degree or equivalent
Relevant experience could also be considered
Attributes
The ideal candidate will have the following personal qualities:
Enthusiastic, flexible and able to thrive and succeed in times of ambiguity and change
Structured individual with ability to interact and communicate at all levels of the organisation
Strong interpersonal, verbal and written communications and relationship building skills with internal and external stakeholders
Good commercial awareness and proactive problem-solving skills to ensure business needs are understood and agreed solutions are delivered.
This is a very hands-on position – we expect a person with a 'roll up your sleeves' attitude.
Ability to work well under pressure, prioritise work accordingly and meet tight deadlines
Pro-active taking ownership of tasks given and follow through to completion
Must model highest degree of moral and ethical behaviour given the access to such confidential data
Must be able to work alone with minimum guidance, but also be able to operate effectively as part of a team.
Confident, thoughtful and able to articulate ideas to both technical and non-technical team members
Must display strong leadership skills and be able to engage and drive a positive high-performance culture
Must have an agile approach to work
Tackle problems with creativity and innovation
Hungry for success, self-motivated, results-driven, and ambitious
The Upside
Competitive salary
Hybrid/flexible working options
Enhanced Company pension scheme
Life insurance annual salary
Enhanced maternity, paternity, adoption & SPL
Employee assistance wellbeing scheme
Cycle to work scheme
On-site gym and restaurant (Gateshead site only)
Eyecare support
25 days holiday plus bank holidays with the option to purchase an additional five day's annual leave
Equality, Diversity & Inclusion
Turntide Technologies is committed to applying equal opportunities at all stages of recruitment and selection, in line with its Equality, Diversity and Inclusion policy in addition to our duty under the Equality Act 2010 to have due regard to the need to eliminate discrimination; to advance equality of opportunity. As such, any applicant with a disability will not be excluded unless unable to perform a duty intrinsic to the role, having considered reasonable adjustments. Reasonable adjustments to the recruitment process will be made to ensure that no applicant is disadvantaged because of their disability.
Please contact the UK Recruitment team to discuss or request any reasonable adjustments or find out any further information regarding this position.
Please note: Direct applications only. No unsolicited Recruitment agency submissions will be accepted. Any unsolicited CVs received will be treated as the property of Turntide Technologies.
#LI-LC1
---
Terms and Conditions
I understand that disclosure of my gender and ethnicity ("Voluntary Disclosures") is completely voluntary and will not be used to administer by application for employment. This information will only be used for diversity, equity and inclusion purposes.
I also understand and acknowledge all personal information, except for the Voluntary Disclosures, provided herein or collected in the future by the hiring company ("Company") may be collected, used, or disclosed to administer my application of employment and this information may be shared with Company's affiliates and subsidiaries for employment consideration purposes, as well as with third parties who perform related recruitment services on Company's behalf. These third parties are not authorized by Company to use or disclose application information, except as necessary to perform services on Company's behalf or to comply with legal requirements.
I further understand that my personal information will be kept confidential, secure, and may be stored by Company and/or third parties in various locations worldwide, including the USA, Canada and the UK.
I consent to the collection, use, and disclosure of my personal information provided to Company for purposes noted herein, including the Voluntary Disclosures for diversity, equity and inclusion reporting purposes. Except for consent relating to Voluntary Disclosures, I understand that if consent is withheld or revoked, my application will be withdrawn.
I verify that all statements made in my application for employment are true and correct and understand that any false statement shall disqualify me from employment. For additional information regarding Company's applicant privacy policies and the collection, use or disclosure of personal information in connection with submitting an application for employment, please refer to the Applicant Privacy Notice.