Test Engineer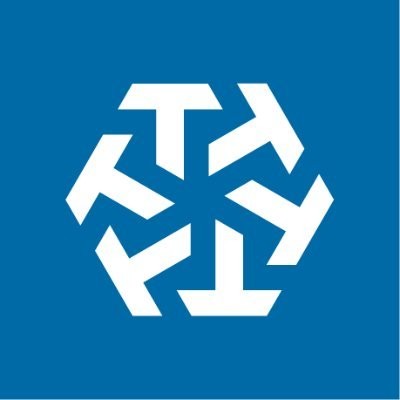 Turntide Technologies
Quality Assurance
United States
Posted on Thursday, August 17, 2023
Test Engineer
VES and Artex Barn Solutions have recently merged to create VES-Artex, the premier technology solutions provider for environmental systems in agricultural facilities. The combined company will be based in its new Global Headquarters and Innovation Center in Chippewa Falls, Wisconsin, while leveraging both companies' operations throughout the United States, Canada, Latin America and the rest of the world.
The creation of VES-Artex integrates each organization's focus on animal wellbeing as the foundation for agricultural success, while strengthening its capabilities to impact agricultural operational performance through connected technologies and the Internet of things (IoT). This research-driven approach brings together veterinarians, designers, product experts and dairies working together to design and build facilities to optimize animal wellness, reproduction, and productivity specifically for local climates and herds.
The Job
Come work in one of the largest test chambers in North America! We're looking for someone who enjoys working in a research environment to benefit the Dairy Industry with up-to-date ventilation testing data on current product offerings as well as testing on potential new products.
You enjoy working independently while still being able to collaborate with interdepartmental teams to develop a prioritized testing schedule, assist in new product development and ensure we are operating our test chamber in the most effective manner.
At this point, we hope you're feeling excited about the job description you're reading. Even if you don't feel that you meet every single requirement, we still encourage you to apply. We're eager to meet people that believe in VES-Artex's mission and can contribute to our team in a variety of ways - not just candidates who check all the boxes. We want people to feel comfortable expressing their true selves and to come, stay, and do their best work here.
Key Responsibilities
Be a technical liaison with external stakeholders on testing matters to maximize the performance of the product validation cycle.
Proactively set and maintain a prioritized testing schedule and follow through completion.
Ensure the business optimizes its test capability in terms of balancing cost effectiveness with timeliness of its validation programs
Support in the development of Validation Project plans; determine whether these tests are best to be delivered internally or externally.
Communicate with Product Team and Engineering with any testing requirements where appropriate such as highlighting potential issues during manufacture.
Configure, debug and install high voltage wiring to Power Analyzers and Oscilloscopes.
Ensure testing procedures align with AMCA standards as well as any industry-specific requirements.
Identify internal quality control standards and maintain reliable testing programs.
The Requirements
Bachelor's Degree in Engineering or related field preferred. Associate's degree in electro-mechanical technology or other related field required.
3-7 years relevant work experience required
Strong working knowledge of modern analytical techniques
Familiarity with 110V/1ph, 208V-277V/1ph, 230-260V/3ph, 400-460V/3ph, 575-600V/3ph
Knowledge of AMCA standards desired
Highly proficient using MS Office, including Excel and PowerPoint
Ability to work independently while managing a heavy workload to meet business demands
Bonus Points
Knowledge of AMCA standards
Familiarity with 110V/1ph, 208V-277V/1ph, 230-260V/3ph, 400-460V/3ph, 575-600V/3ph
The Upside
Competitive salary
75% company paid family health insurance (medical, dental, vision)
Retirement contribution match 50%
HSA & FSA
Generous Paid-Time-Off policy
Autonomy and flexibility to build green tech from the ground up
Incredible growth potential - we are revolutionizing the dairy industry
VES-Artex is an Equal Opportunity Employer. All qualified applicants will receive consideration for employment without regard to race, color, religion, sex, sexual orientation, age, national origin, disability, protected veteran status, gender identity, or any other factor protected by applicable federal, state or local laws.
Please note: Direct applications only. No unsolicited Staffing Recruitment Firm submissions will be accepted. Any unsolicited CVs received will be treated as the property of VES-Artex.
At Turntide Technologies, our key values are based on building trust and one way of doing that is by communicating openly and concisely. To that end, we are including our approved salary range for this job posting. The exact salary offered to a new hire will vary and will be based on a number of factors including skills, education, along with depth of experience. Hires that meet the expectations outlines in the role can expect an offer near the 50th percentile listed below.
Salary range
---
Terms and Conditions
I understand that disclosure of my gender and ethnicity ("Voluntary Disclosures") is completely voluntary and will not be used to administer by application for employment. This information will only be used for diversity, equity and inclusion purposes.
I also understand and acknowledge all personal information, except for the Voluntary Disclosures, provided herein or collected in the future by the hiring company ("Company") may be collected, used, or disclosed to administer my application of employment and this information may be shared with Company's affiliates and subsidiaries for employment consideration purposes, as well as with third parties who perform related recruitment services on Company's behalf. These third parties are not authorized by Company to use or disclose application information, except as necessary to perform services on Company's behalf or to comply with legal requirements.
I further understand that my personal information will be kept confidential, secure, and may be stored by Company and/or third parties in various locations worldwide, including the USA, Canada and the UK.
I consent to the collection, use, and disclosure of my personal information provided to Company for purposes noted herein, including the Voluntary Disclosures for diversity, equity and inclusion reporting purposes. Except for consent relating to Voluntary Disclosures, I understand that if consent is withheld or revoked, my application will be withdrawn.
I verify that all statements made in my application for employment are true and correct and understand that any false statement shall disqualify me from employment. For additional information regarding Company's applicant privacy policies and the collection, use or disclosure of personal information in connection with submitting an application for employment, please refer to the Applicant Privacy Notice.