Applications/Sales Engineer - Battery Systems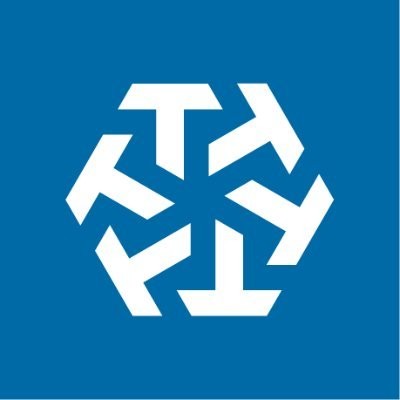 Turntide Technologies
IT, Sales & Business Development
Sunderland, UK
Posted on Tuesday, September 19, 2023
In 2021 Turntide acquired three North East businesses to establish our presence in the UK – those businesses were Borg Warner in Gateshead, Hyperdrive in Sunderland and Avid in Cramlington. The acquisitions allowed us to extend our Smart Motor System to the transportation sector and help turn the tide on climate change.
There is a massive change happening across Transportation. Companies are working furiously to develop new electrified platforms to meet the demands of their customers and do their part to reduce carbon emissions. Our Turntide for Electrification solutions help ease the customer journey and accelerate their transition. The faster they can transform, the better it is for our planet.
An Application Engineer (Battery Systems) primary responsibility will be to support our customers in the selection, commissioning, integration and troubleshooting of Turntide battery products into their diverse range of electrification applications across the Construction/Agriculture, Commercial Vehicle, Rail and Marine sectors.
The role is based at our site in Sunderland and reports into the Applications Engineering Manager.
Job Role
In this role the Applications Engineer (Battery Systems) will be responsible for the following:
Engaging with customers globally to deliver a world class experience, helping to secure new customers and strengthening relationships with existing customers.
Providing rapid first-line response to customer enquiries and issues. This may include travelling globally to support on-site where needed.
Supporting Turntide's Commercial and Product teams to provide technical input into customer engagements, RFI/RFQ process and pursuits.
Feeding back real-world experience with customer applications and "voice-of-customer" information into new product developments and in-life product updates to further enhance customer experience.
Utilising excellent communication and problem-solving skills, deep domain expertise and product knowledge in Batteries and Battery Management Systems (BMS)
Review and approve customer vehicle schematics with regard to the Battery System ensuring all safety interlocks and considerations have been made.
Configuration, commissioning and integration of Turntide Battery and BMS products into customer applications.
Modelling and calculation of battery lifetime based on the application conditions such as duty cycles, battery pack configuration, etc.
Troubleshooting of Turntide products in customer applications, remotely or on-site.
Supporting customers with other Turntide and 3rd party products, including:

Electric PMAC motors
Motor inverters (for IPMAC, SPMAC and Induction Machines) in the 24V to 800V, 7kW to 350kW range.
DCDCs and chargers up to 800V voltage range.
Thermal solutions (Electric fans and pumps)
Note: knowledge of these product lines is not essential for candidates. Turntide will help build and train the successful candidate.

Creating and maintaining product material (datasheets, user manuals and guides, training videos, FAQs, etc)
Creating and providing customer training to empower them to get the most out of their applications using our products. Training may be provided on-site at the customer, at Turntide premises, remotely via video conferencing or creation of online tutorials.
Creating and promoting reference designs and case studies showing product deployment in real-world use cases.
Ensuring all work is performed to the highest level of safety and to company quality
Experience and Skills
We're looking for candidates with the following experience and skills:
Battery and Battery Management Systems (BMS) experience.
Knowledge of standard battery cell chemistry (LFP, NMC, etc.)
Customer-facing experience.
Ability to read and understand electrical system-level schematics.
Good problem solving and IT skills.
Must be willing to travel, sometimes internationally, to support our customers
It would also be great (but not essential) if in addition to the above you also had:
Firmware/software development experience.
CANbus Communication (CANopen, J1939, UDS, OBD-II).
Safety integrity for battery systems (IEC62619, ISO26262, etc.)
Experience with power electronics and/or electric motors.
Experience in electric vehicle drivetrains.
Strong career progression in a highly technical industry such as automotive, robotics, power generation or marine.
Qualifications
Degree in an Engineering discipline, preferably Electrical, Electrochemistry or Electronic Engineering
Relevant experience could also be considered
Attributes
The ideal candidate will have the following personal qualities:
Comfortable in customer facing role, confident and credible.
An excellent communicator, both written and verbal with excellent interpersonal skills
Enthusiastic, flexible and keen approach to learning and teaching.
This is a very hands-on position – we expect a person with a 'roll up your sleeves' attitude.
Ability to work well under pressure, prioritise work accordingly and the flexibility to meet tight deadlines.
Pro-active, taking ownership and being accountable of your tasks.
Must demonstrate high moral and ethical behaviour.
Must be able to work alone with minimum guidance, but also be able to operate effectively as part of a team.
Flexibility to travel in UK and overseas
---
Terms and Conditions
I understand that disclosure of my gender and ethnicity ("Voluntary Disclosures") is completely voluntary and will not be used to administer by application for employment. This information will only be used for diversity, equity and inclusion purposes.
I also understand and acknowledge all personal information, except for the Voluntary Disclosures, provided herein or collected in the future by the hiring company ("Company") may be collected, used, or disclosed to administer my application of employment and this information may be shared with Company's affiliates and subsidiaries for employment consideration purposes, as well as with third parties who perform related recruitment services on Company's behalf. These third parties are not authorized by Company to use or disclose application information, except as necessary to perform services on Company's behalf or to comply with legal requirements.
I further understand that my personal information will be kept confidential, secure, and may be stored by Company and/or third parties in various locations worldwide, including the USA, Canada and the UK.
I consent to the collection, use, and disclosure of my personal information provided to Company for purposes noted herein, including the Voluntary Disclosures for diversity, equity and inclusion reporting purposes. Except for consent relating to Voluntary Disclosures, I understand that if consent is withheld or revoked, my application will be withdrawn.
I verify that all statements made in my application for employment are true and correct and understand that any false statement shall disqualify me from employment. For additional information regarding Company's applicant privacy policies and the collection, use or disclosure of personal information in connection with submitting an application for employment, please refer to the Applicant Privacy Notice.