Content Marketing Lead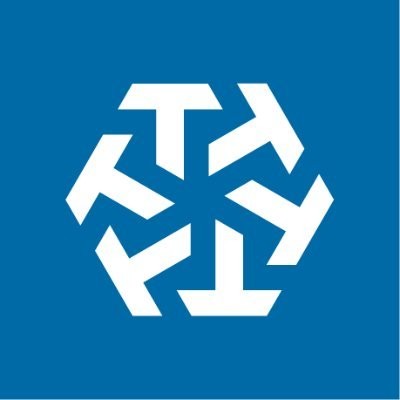 Turntide Technologies
Marketing & Communications
Sunnyvale, CA, USA
Posted on Tuesday, September 19, 2023
Content Marketing Strategist
Turntide Technologies is helping turn the tide on climate change with breakthrough technologies that accelerate electrification and sustainable operations for energy-intensive industries. We develop full-stack, integrated, open systems that support commercial and industrial electric vehicles, building operations, and agriculture to optimize how the world uses energy, so every watt is worthwhile for humanity. We're looking for curious, intelligent, collaborative people from diverse backgrounds who want to make a real impact on the sustainability of our planet.
The Job
We're looking for someone who will help us address climate change at scale. Our marketing team consists of people who've worked in other industries, and are now committing our careers to addressing the real cause of the climate crisis: emissions from industry.
In this role, you'll impact the entire length of our funnel(s) by developing and executing content strategies to attract and win customers, partners, and other stakeholders. You'll own the website and online presence, produce compelling multimedia storytelling, and product collateral that inspire people to take action, and you'll measure, learn, iterate, and optimize to help our team learn and grow.
You are a seasoned content marketer with skills across the entire content lifecycle. You bring a strategic view to your work, and you always define the "who and why?" before the "what, when, and how?" You effectively collaborate with subject matter experts to produce all manner of content from across mediums, from blog posts to infographics to video to social media. You have experience developing awareness, lead generation, and nurturing campaigns using email, social, and paid media.
We're a startup, but we're not small or simple. We're a complex business that operates in multiple markets. You have to be hungry to learn about disparate industries, ask lots of questions, and build new skills. A growth mindset is key. If you're looking for a job where you're doing the same things over and over, this is not the one for you.
Our marketing team is small but focused. We support three industries and the brand, so we ruthlessly priortize our work to stay focused on what's most meaningful for the business.
At this point, we hope you're feeling excited about the job description you're reading. Even if you don't feel that you meet every single requirement, we still encourage you to apply. We're eager to meet people that believe in Turntide's mission and can contribute to our team in a variety of ways - not just candidates who check all the boxes. We want people to feel comfortable expressing their true selves and to come, stay, and do their best work here.
Key Responsibilities
Excellent writing and editing skills. You can produce both an exceptionally clear and readable blog post, and also a creative brief that an agency or content partners will easily understand. You can scour a product data sheet to assure the details are precise. You can also copyedit others' writing and transform it into highly readable content

An eye for detail and effective design. You understand how to work with designers to produce content that people will enjoy consuming and want to share with others

A strategic view on everything. You seek to clearly define the purpose of every piece of content you create, so it's optimized toward that goal. You demonstrate strong analytical and problem-solving skills, and you use data actively to define your strategy and measurement model
The Requirements
5 years of marketing experience, at least 2 years dedicated to content marketing

A track record of leading end-to-end content marketing strategy and amplification, from defining the objectives and strategies to defining the core KPI's

Experience with WordPress, Pardot, Google Analytics, Unbounce, and Adobe Creative Suite are all a plus

A growth mindset, and a desire to try, fail, and learn

Confidence to work autonomously and make decisions

A reviewable portfolio of content that you produced

Bonus for direct experience working with OEMs, electrification, or other industrial technologies

A passion for solving the climate crisis where it's really happening: industry
Bonus Points
Bonus for direct experience working with OEMs, electrification, or other industrial technologies
The Upside
Competitive salary + equity
100% company paid family health insurance (medical, dental, vision)
Retirement contribution match
Open Paid-Time-Off policy
Work from one of our 5 offices or join the 70% that work remotely
Autonomy and flexibility to build green tech from the ground up
Incredible growth potential - we are revolutionizing the electric motor industry
Turntide Technologies is an Equal Opportunity Employer. All qualified applicants will receive consideration for employment without regard to race, color, religion, sex, sexual orientation, age, national origin, disability, protected veteran status, gender identity, or any other factor protected by applicable federal, state or local laws.
Please note: Direct applications only. No unsolicited Staffing Recruitment Firm submissions will be accepted. Any unsolicited CVs received will be treated as the property of Turntide Technologies.
#LI-Remote #LI-SM1
At Turntide Technologies, our key values are based on building trust and one way of doing that is by communicating openly and concisely. To that end, we are including our approved salary range for this job posting. The exact salary offered to a new hire will vary and will be based on a number of factors including skills, education, along with depth of experience. Hires that meet the expectations outlines in the role can expect an offer near the 50th percentile listed below.
Salary range
---
Terms and Conditions
I understand that disclosure of my gender and ethnicity ("Voluntary Disclosures") is completely voluntary and will not be used to administer by application for employment. This information will only be used for diversity, equity and inclusion purposes.
I also understand and acknowledge all personal information, except for the Voluntary Disclosures, provided herein or collected in the future by the hiring company ("Company") may be collected, used, or disclosed to administer my application of employment and this information may be shared with Company's affiliates and subsidiaries for employment consideration purposes, as well as with third parties who perform related recruitment services on Company's behalf. These third parties are not authorized by Company to use or disclose application information, except as necessary to perform services on Company's behalf or to comply with legal requirements.
I further understand that my personal information will be kept confidential, secure, and may be stored by Company and/or third parties in various locations worldwide, including the USA, Canada and the UK.
I consent to the collection, use, and disclosure of my personal information provided to Company for purposes noted herein, including the Voluntary Disclosures for diversity, equity and inclusion reporting purposes. Except for consent relating to Voluntary Disclosures, I understand that if consent is withheld or revoked, my application will be withdrawn.
I verify that all statements made in my application for employment are true and correct and understand that any false statement shall disqualify me from employment. For additional information regarding Company's applicant privacy policies and the collection, use or disclosure of personal information in connection with submitting an application for employment, please refer to the Applicant Privacy Notice.